EZ Exit Now is a timeshare exit company that might be able to help you out. Based out of Houston, Texas, the company has been in business since 2013.
EZ Exit Now says they're the "timeshare cancellation company that cares about you." And at first glance, it does look that way. The company's website is full of factual information about the industry. Anyone willing to educate their audience is usually a positive sign. But as we continued to review the company, we discovered some unexpected information.
If you're looking for a fair and honest review of EZ Exit Now, you've come to the right place. Our team has written a detailed review of the company, filled with many pros and cons. Our goal is to give our readers better insight into how EZ Exit Now and other timeshare exit companies work. And there are a couple of things we believe every timeshare owner should know. To learn more, initiate a Live Chat, or fill out our free consultation form on the right. We'll help you select the best option ideal for your timeshare situation.
EZ Exit Now reviews, for the most part, are positive. Past customers have provided feedback on a couple of different platforms. We admire diverse customer feedback because it's a great indicator that the company is doing something right.
As we clicked onto the company homepage first, we noticed they offer a free consultation. A company that offers to meet with you, with no obligations to hire them, is an excellent sign of legitimacy. An exit company should first determine if they're qualified to handle your case. It doesn't make sense for them to charge you beforehand, right? So why pay anyone up-front fees if they haven't cancelled your timeshare yet?
We always encourage owners to work with companies that demonstrate a strong positive online presence. And companies that don't pressure you into paying upfront. Moving forward, we did learn EZ Exit Now has a 100% Money-Back Guarantee. A guarantee is important for a couple of different reasons. If the company is unable to cancel your timeshare, you'll receive a full refund. It also can protect you from a potential timeshare exit scam.
We would have liked it if they offered an escrow payment option. A 100% Money-Back Guarantee is usually cheaper, but it does not protect you from all angles. You're still required to pay the company up-front with this option. Where Escrow eliminates all up-front fees, minimizing the risk of a potential exit scam. To learn more about why escrow is important, click here. 
Below the consultation form, we discovered audio testimonials from past customers. In general, the past customers described their experience with the company. And they mentioned how they were satisfied with the results. The company demonstrates how much they value customer satisfaction here, which is excellent. However, we still wish they were video testimonials, not only audio.
As we clicked on their "About Us" page, we learned they are a faith-based organization that gives back to the community. They've also partnered up with the Department of Homeland Security. And this was accomplished through the See Something Say Something Campaign. The company proudly states they employ U.S. Armed Forces veterans. And they proudly mention their affiliations with highly respected organizations.
EZ Exit Now seems to have a well-rounded network. This is why we found it so strange the company fails to mention how they cancel your timeshare. A 3-step cancellation diagram is located on the 'Services' page. But here, they briefly disclose their process with a general overview. It seems like it starts with a one-on-one meeting. And here is where they discuss your situation and decide on a course of action. Once selected, they gather all of your paperwork, to begin with, your case. This is where the discussion ends, however. They just end the explanation with a written notification they send out once complete.
Our team does agree their process seems legitimate. Still, we recommend you always negotiate for a better deal. The advantage of meeting in person could work in your favor instead of theirs!
Overall, EZ Exit Now is another timeshare exit company that may be right for you. Still, we cannot change our recommendation. Our team only recommends working with companies that offer an escrow payment option. And you should never pay upfront fees, so you always stay protected. If you are not sure if a timeshare exit company is legitimate, give us a call! Or you can initiate a live chat or fill the form on the right so we can guide you in the right direction.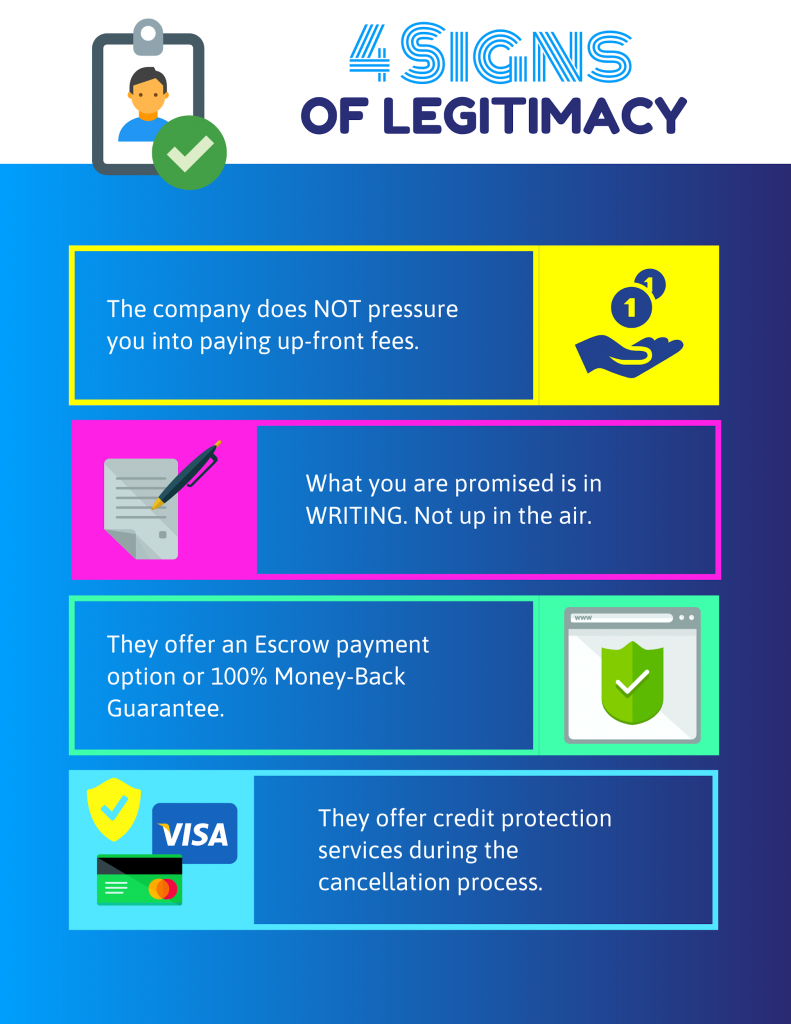 EZ Exit Now costs are not listed online. This is common in the timeshare exit industry. Most cancellation companies depend on free consultations to provide an accurate cost of exit services. Avoid any companies willing to accept your case without knowledge about your timeshare situation. Most likely, they're a scam.
We have seen past customers state EZ Exit Now cost can range from $3,000-$8,000. Again fees depend on the complexity of your timeshare agreement. We understand exit fees can be expensive. But it doesn't compare to a lifetime of ongoing maintenance fees that tend to increase. Exiting your contract without being scammed thousands of dollars should be your priority.
Update as of March 2021. The EZ Exit Now BBB page has an A+ rating with 9 reviews and a 3.22/5-star rating. The company has been accredited since 9/11/2014 and has had 7 complaints, with 3 in the last 12 months. EZ Exit Now complaints mention how customers paid upfront to find out the company never did what they said they were going to do. The company does have a 3.9/5-star rating on Trustpilot out of 24 reviews. 
Their Google business profile has a 5-star rating out of 21 reviews. And the EZ Exit Now Facebook page has a 5-star rating as well out of 52 people. They do an excellent job here by maintaining such positive customer satisfaction on multiple platforms. 
Our team always recommends working with a company with a strong positive presence in the timeshare exit industry. After carefully reviewing the company, we believe they should make a  better effort in first resolving the open complaints. Due to the recent complaints, EZ Exit Now has a 4.0/5.0 MyTER Rating. Below are recent BBB and Trustpilot reviews from past customers: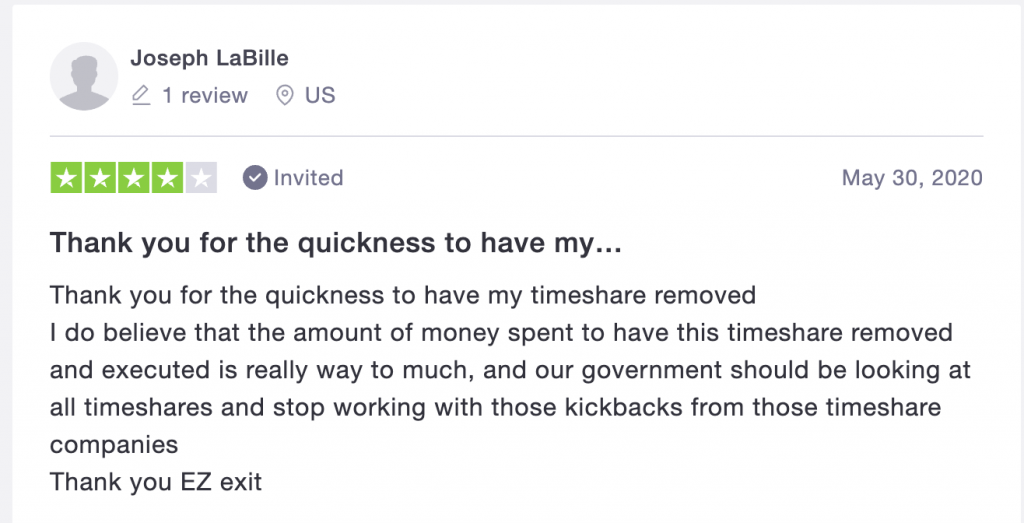 Overall, our team at MyTER always recommends working with a company that has a strong positive online presence. After carefully reviewing EZ Exit Now, our team has decided that we cannot change our recommendation. We do not believe you should have to pay anyone up-front. Unfortunately, this has led to countless timeshare exit scams. A reputable exit company should always put its customers first.
EZ Exit Now is another timeshare exit company that may be right for you. Their process does seem familiar in comparison to multiple exit companies. Still, our team always recommends working with companies that offer an escrow payment option, so you are always protected. If you are not sure if a timeshare exit company is right for you, initiate a Live Chat, or fill the form on the right side of the page. We can find you the right timeshare exit company ideal for your situation at no cost.
Failed to Perform as Contracted
My husband and I entered into a contract with EZ Exit in Feb 2018. We have three timeshares and the contract was to get us out of two of those timeshares. We continued to pay our maintenance fees and provided them with a POA but we were never released from our timeshare contract. After several calls, email and a register letter asking for my funds to be returned per the signed contract they wanted us to sign paperwork to put the timeshares on the market for additional time. The sales company only had a 33% success rate in sales.
We are still waiting for our money back grantee. Since I am not a resident of TX I can't take them to small claims court so I am currently looking to hire an attorney in TX to try and get my money back.
Free Informational Consultation
By providing my contact information and clicking 'submit', I am giving MyTimeshareExitReviews.com and its partners permission to contact me about this and other future offers using the information provided. This may also include calls and text messages to my wireless telephone numbers. I also consent to use of emails and the use of an automated dialing device and pre-recorded messages. I understand that my permission described overrides my listing on any state or federal 'Do Not Call' list and any prior listing on the 'Do Not Call' lists of our partners. I acknowledge that this consent may only be revoked by email notification to info@www.mytimeshareexitreviews.com.
FREE Timeshare Exit Guide
Timeshare Laws Regarding Cancellation
Free Timeshare Exit Cost Assessment