Get Rid of a Royal Elite Sandos Resorts Timeshare?
A Royal Elite Sandos Resorts timeshare is a form of vacation ownership in which a person purchases a unit of accommodation and has the right to use it for some time each year. It usually includes a block of weeks prescribed and reserved for the purchaser. The contract allows the owner to have the unit every year and other advantages like discounts on food, etc. They have a lot of properties located in Cancun and Playa del Carmen and are owned by RCI, the largest timeshare company in the world. Their official timeshare scheme is The Royal Elite Vacation Club.
Most timeshare contracts last for a set number of years and are non-refundable. The purchaser pays a certain amount upfront and is responsible for the annual maintenance and other fees associated with the agreement. 
However, timeshares can be difficult to manage, especially if the owner's circumstances change and they cannot use the property. When this happens, reselling your property becomes more difficult because its value decreases. Also, the maintenance fees will increase with time, and there will be extra charges that the owner needs to learn about.  
Sometimes, people may need help to use or transfer their timeshare and are considering getting rid of their timeshare agreement. It is very important to go through the contract carefully to understand the process of legally exiting the timeshare contract. Also, a good timeshare exit company can help guide you. 
You should thoroughly research before signing a contract with Royal Elite Sandos. It is even more important to find a trustworthy timeshare exit company and understand the process of exiting the contract.
We researched further and learned that many people are filing complaints about the Royal Elite Sandos Resorts timeshare; read for yourself and make your own decision. 
On the Complaints board, B Knapp of St. Louis, US, states that 
My spouse and I purchased Royal Elite memberships at Sandos Play a car in Cancun, Mexico. 
Many advantages and services were offered to us. We were told that the membership needs to be updated. We were defrauded of thousands of dollars; all we have left is grief. 
When you sign a contract with Royal Elite, you are also signed up with RCI and Holiday Systems International (HSI), who help with currency swaps for your Royal Elite weeks that you don't use and other travel services, including 50% off hotels, airline, and so on. 
Everything about it is untrue. Advertisements for HSI are also untrue. When I book it myself, the airfare and accommodation rates are lower. I have yet to get my cash for a cash transaction. 
Thus, a word of caution to all your unwary guests at any Sandos Resorts. Go to a different hotel. In Cancun, there are several options available that are free of these con artists. Avoid the vultures who will try to undercut you into purchasing a subscription. Be smarter than we were, please.
Eugenie of Dallas, US, states on the Complaintsboard, 
The all-inclusive rate is charged per person per night, despite the salesperson's representation that it is per couple. Instead of using their timeshare and paying the maintenance and all-inclusive fees, customers may frequently book their vacations online for less money.
Claim that they may sell a timeshare they previously held for a profit and utilise the proceeds to pay for their new Royal Elite membership.
Clients can rent out additional weeks from the salesperson. They contend that the timeshare is a profitable financial investment due to the rental income and that they may use the money over the first few years to pay off the membership.
The salesperson asserts that customers can exchange their weeks for RCI points and utilise them to pay for 100% of their purchases.
Britt334 of the US states on the Complaintsboard that 
The Royal Elite timeshare is not a good investment because it is one of the worst timeshare businesses in Mexico and needs a better reputation for timeshares.
Sherry1153 of Regina, CA, states on the Complaintsboard, 
Quality Assurance Division? It's funny now.
They are dishonest and will fabricate any story to close the sale. In 2011, we acquired membership for a studio apartment at Sandos Caracol. We were informed that the Royal Elite studio did not exist at that resort when we tried to reserve the room they had just shown us. Hence, we have two options: use the "better" accommodation or spend extra weeks to acquire the room we thought we were purchasing (if they can accommodate us at all). The salesperson also assured us that we could rent the weeks we didn't utilise and would receive flight discounts.
Read: Timeshare Exit Scams
How Can You Get Rid of Royal Elite Sandos Resorts Timeshare?
It is important to understand that a timeshare contract is a legal commitment. As a result, it may be challenging to terminate a timeshare arrangement without incurring significant fees. Making contact with the owner and outlining your circumstances is the first step in getting rid of a timeshare. It's feasible that they would be open to forgoing or significantly reducing part of the contract's fees.
The next step is to contact a timeshare cancellation agency if the owner doesn't compromise. Timeshare exit companies will help you with getting out of your timeshare contract. If they cannot cancel the contract, several providers offer money-back guarantees.
Getting legal advice is an additional choice. A lawyer will better understand your contract and look for the reasons for which you should exit the contract. Depending on the case's particulars, a lawyer could negotiate a lower settlement amount or a reimbursement.
Lastly, selling the timeshare to someone else can be an option if all other options have been exhausted. It can occasionally be challenging because timeshares are frequently offered at steep discounts. 
Yet, it can be their only choice if someone tries to sell their timeshare. So, selling a timeshare from Royal Elite Sandos Resorts can be challenging. Knowing all the other options is important, including negotiating with the property owner and taking legal advice from experts. Contact us so we can get you out of this timeshare.
Contacting a Timeshare Exit Company To Sell Your Royal Elite Sandos Resorts timeshare
Being a timeshare owner at Royal Elite Sandos Resorts timeshare might be a terrific way to travel without having to worry about making hotel or resort reservations. Yet, when the time comes to sell your timeshare, it may be challenging to locate a buyer. For assistance with the procedure, get in touch with a timeshare exit business.
Working with an Experienced Team
Engaging with a knowledgeable team is crucial when selling your Royal Elite Sandos Resorts timeshare. This group will be able to walk you through the procedure and offer advice along the way. Your timeshare can be most effectively marketed with the assistance of an experienced team, which can also offer guidance on price and negotiating. They can also assist you in navigating the legal ramifications of the sale, such as comprehending relevant rules and legislation. Also, they can help you locate buyers and bargain a reasonable price for your timeshare.
Helps You Understand the Legalities of the Sale
It's crucial to comprehend the legal requirements of the sale while selling your timeshare at Royal Elite Sandos Resorts timeshare. This involves being aware of any relevant contracts or agreements and the applicable laws and regulations. Understanding any fees or taxes that may be related to the sale is also crucial. You may negotiate these legal complexities with the assistance of an expert team, who will also make sure you are abiding by all applicable laws.
Advantages of Using a Professional Service
Choose a reputable company to handle the sale of your Royal Elite Sandos Resorts timeshare so that everything goes well. A specialized service can help market your timeshare, settle on a reasonable price, and take care of all the paperwork necessary for the sale. Furthermore, they can offer advice on any legal facets of the sale and make sure that all documentation is filled out. You can be confident that using a professional provider will handle your sale correctly and effectively.
How to Avoid Common Pitfalls When Getting Rid of Your Royal Elite Sandos Resorts timeshare Agreement?
There are a few potential problems to be aware of when terminating a timeshare deal with Royal Elite Sandos Resorts timeshare. Before starting the termination process, paying all costs and penalties related to the agreement is crucial. If you have yet to pay them, there are chances that there will be penalties, which will cost you even more.
There may be a provision in a timeshare contract requiring the owner to return the timeshare to the management firm. If this is the case, adhering to the termination letter's instructions is crucial to return the timeshare properly.
Last, it's critical to understand that cancelling a timeshare arrangement does not entitle you to reimbursement. In some circumstances, the business might give a partial refund, but it's crucial to carefully examine the termination letter to be sure this is the case.
All You Need to Know About Hiring a Timeshare Exit Company
Do you intend to eliminate your Royal Elite Sandos Resorts timeshare by employing a timeshare exit company? While timeshare departure businesses charge a substantial cost for their services and the procedure's success heavily depends on the company's skills, making this choice might take a lot of work.
Understanding the procedure and what you will receive for your money is crucial before selecting whether or not to work with a timeshare exit business. 
It's crucial to realise immediately that timeshare exit businesses are not connected to timeshare companies. Private businesses known as timeshare exit companies are dedicated to assisting clients in ending their timeshare agreements.
Investigating a timeshare exit firm is the first step in using one. Before signing any deal, check online reviews, review the terms of service, read the small print, and ask questions. When selecting a timeshare exit firm, you'll probably be required to sign a contract. This agreement will tell you about the price you have to pay, their services and the contract's timeframe.
Depending on the business you choose to work with, you may have to pay a timeshare exit company's costs. It will cost you a few hundred dollars or a little more than that, depending on the prices set by the timeshare exit company. Even though the timeshare companies can be expensive, they will save you from many future expenses.
The company usually starts the timeshare leave procedure by writing a letter to the corporation on your behalf. You can add proof that the contract provisions were broken in the letter, which is meant to tell the timeshare business of your intent to cancel the agreement. The timeshare exit business may file a lawsuit on your behalf if the timeshare provider refuses to cooperate.
The timeshare departure business will start negotiating a settlement as soon as it contacts the timeshare provider. It can entail lowering your debt, providing a lump sum buyout, or giving you a prorated refund for the time that wasn't spent. The terms of the settlement agreement are determined by the timeshare firm, state regulations, and the services offered by the timeshare.
Want to return your timeshare at Royal Elite Sandos Resorts? We can help you find a legit timeshare exit company. Visit our page to see the timeshare cancellation businesses we advise. Choose a business that offers an escrow service to prevent the payment from being released until you are completely satisfied. Contact us now!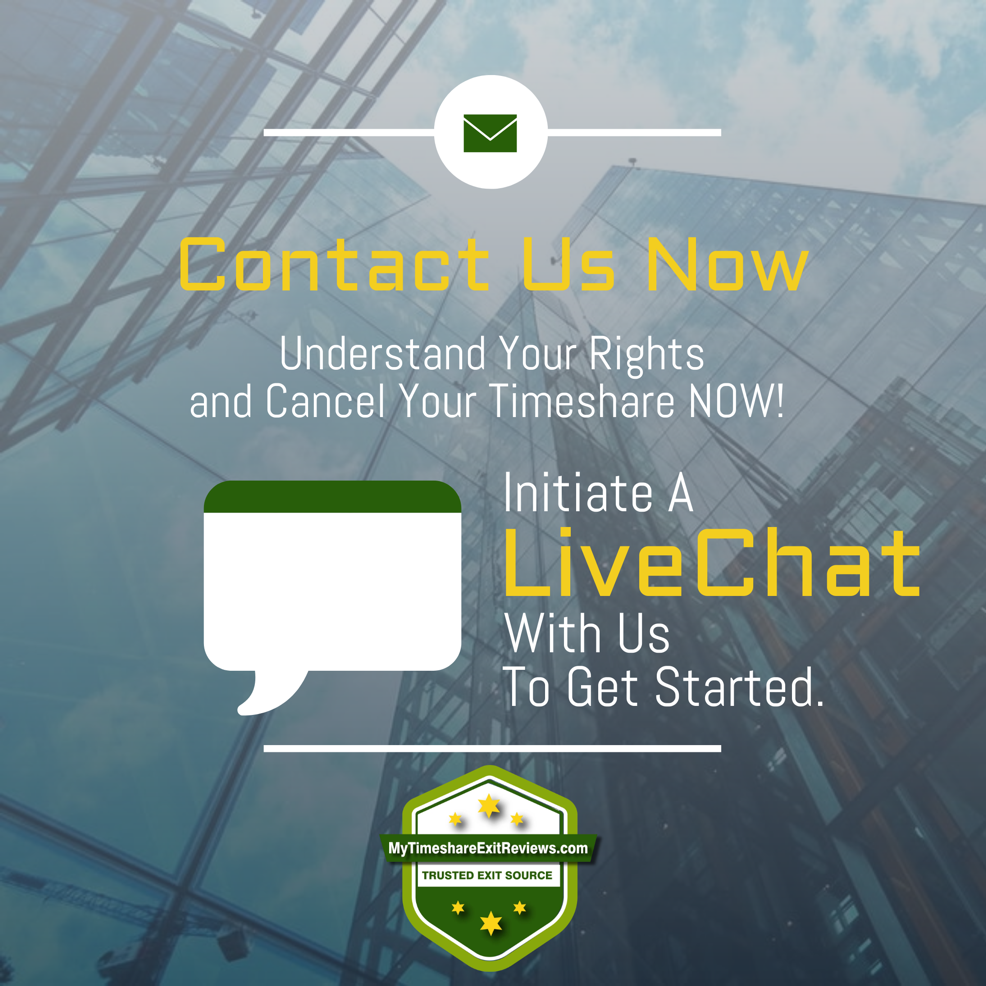 There are no reviews yet. Be the first one to write one.
Free Informational Consultation
By providing my contact information and clicking 'submit', I am giving MyTimeshareExitReviews.com and its partners permission to contact me about this and other future offers using the information provided. This may also include calls and text messages to my wireless telephone numbers. I also consent to use of emails and the use of an automated dialing device and pre-recorded messages. I understand that my permission described overrides my listing on any state or federal 'Do Not Call' list and any prior listing on the 'Do Not Call' lists of our partners. I acknowledge that this consent may only be revoked by email notification to info@mytimeshareexitreviews.com.
FREE Timeshare Exit Guide
Timeshare Laws Regarding Cancellation
Free Timeshare Exit Cost Assessment