How to Get Out of Worldmark Timeshare
Wondering what the best way to get out of Worldmark timeshare is? You're not alone. At this moment, thousands of owners across the country, even other countries, are trying to find a way out.
Over the years, you've traveled to many popular destinations across the globe. And there's no doubt that traveling comes with some hefty fees. This may be the reason you got yourself into a timeshare in the first place. But over the years, as time goes on, the priorities in your life begin to change. And owning a timeshare may not be a priority for you and your family like it once was.
So whether you want to sell a Worldmark timeshare or just simply get rid of it, know you've come to the right place. Continue reading to learn more about how to get out of a  Worldmark Timeshare. Or you can initiate a Live Chat to learn more through a free personalized consultation. We can help you find the best solution ideal for your timeshare situation.
Does Wyndham Own Worldmark?
Wyndham, Worldmark, Club Wyndham, Worldmark Resorts, well, just who exactly are these guys? To start, Worldmark is one of 20 vacation brands created under the ownership of Wyndham Destinations.
Formerly known as Wyndham Worldwide, the company is still known as one of the world's largest vacation ownership companies. A network of more than 7,100 properties in over 100 countries backs up this statement. And let's not forget there are nearly 1 million owners each year taking advantage of this exchange network.
Founded back in 1989, Wyndham created Worldmark to accommodate the lifestyle changes of their timeshare owners. Next came Worldmark credits; a vacation currency owners would purchase to spend annually through their Worldmark account. Overall, the Wyndham family has made it clear they are a premier vacation ownership company.
If you recently purchased a Worldmark timeshare, then using your right of rescission may be your way out! The rescission law applies to all timeshare owners under the Truth in Lending Act (TILA).
If you recently purchased a Worldmark timeshare, then you will need to act fast! An average rescission period can last 3-14 days, sometimes even 30 days. But it all depends on the state rescission laws you made your purchase in.
If you're unsure of the length of your rescission period, our team recommends you look into your state rescission laws. Now, this doesn't mean the state where you live in! We mean determining the state rescission laws of the location of your timeshare. Knowing this could save you thousands if you catch it in time! When it comes to rescinding your contract, most resorts require you to mail a written cancellation letter. We recommend purchasing expedited mail to avoid any issues. Paying a couple of extra dollars could save you tons in cancellation fees! Click here to learn more about rescission.
One option is putting your Worldmark timeshare on the resale market. But the first thing our team recommends you do is you contact your resort. Programs such as Wyndham Cares or Ovation have customer service teams who can guide you to safety!
Dave Ramsey in a recent episode of the Dave Ramsey Show called timeshares "The Last Legal Fraud in America." Although it's obvious Dave hates timeshares, he's not wrong about the numerous scams that exist in the industry. This is another reason we recommend you contact your resort first, to explore your available options.
Exploring the resale market can be a dangerous place. If you don't tread carefully, you could become the victim of a resale scam. This is because finding a buyer to purchase your timeshare can be like finding a needle in a haystack. The reality is most timeshares depreciate instantly once purchased, and Worldmark timeshares are no exception.
If you search for Worldmark timeshares for sale on eBay.com or craigslist.com, you will quickly find, just like most timeshares, bids are listed as low as $1. It won't be long before you realize the value of your timeshare is little to nothing, and it won't be easy to sell. This has made tons of timeshares owners desperate to sell their timeshares. And who could blame then? Owning a timeshare can truly become a burden. The issue is resale companies feed of this desperation lurk throughout the resale market like sharks in the ocean.
If you decide to go for the resale route, make sure a resale company doesn't charge you high upfront fees. Our team suggests working with a company with no up-front fees to avoid any timeshare exit scam.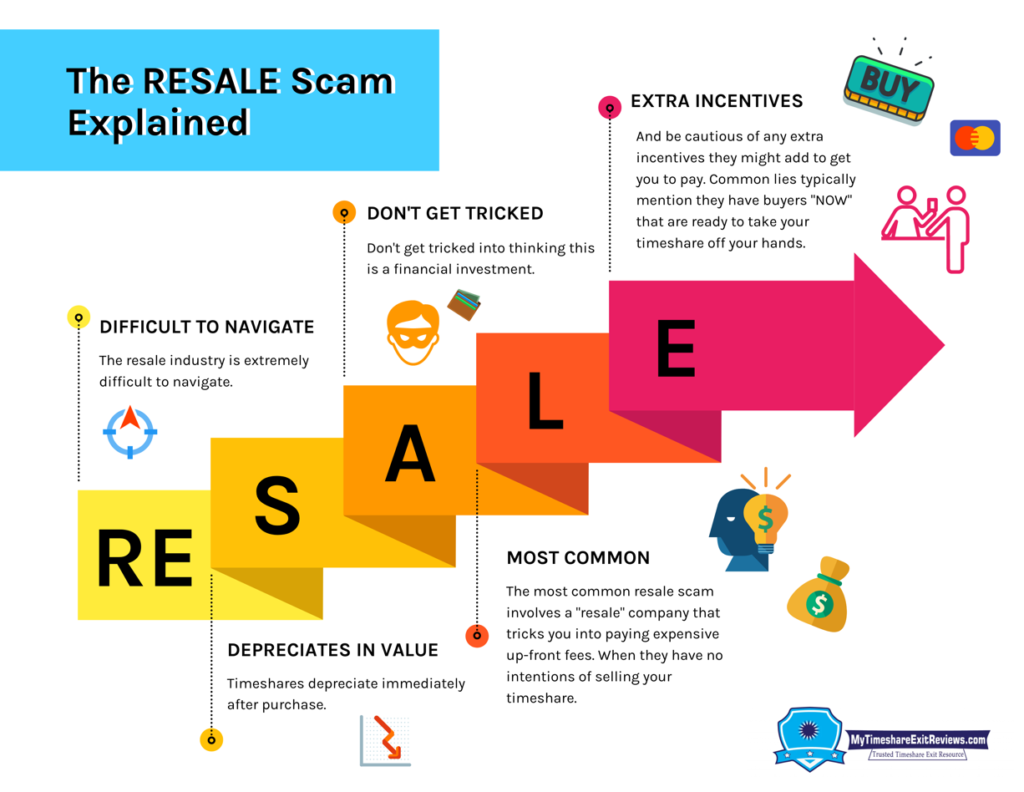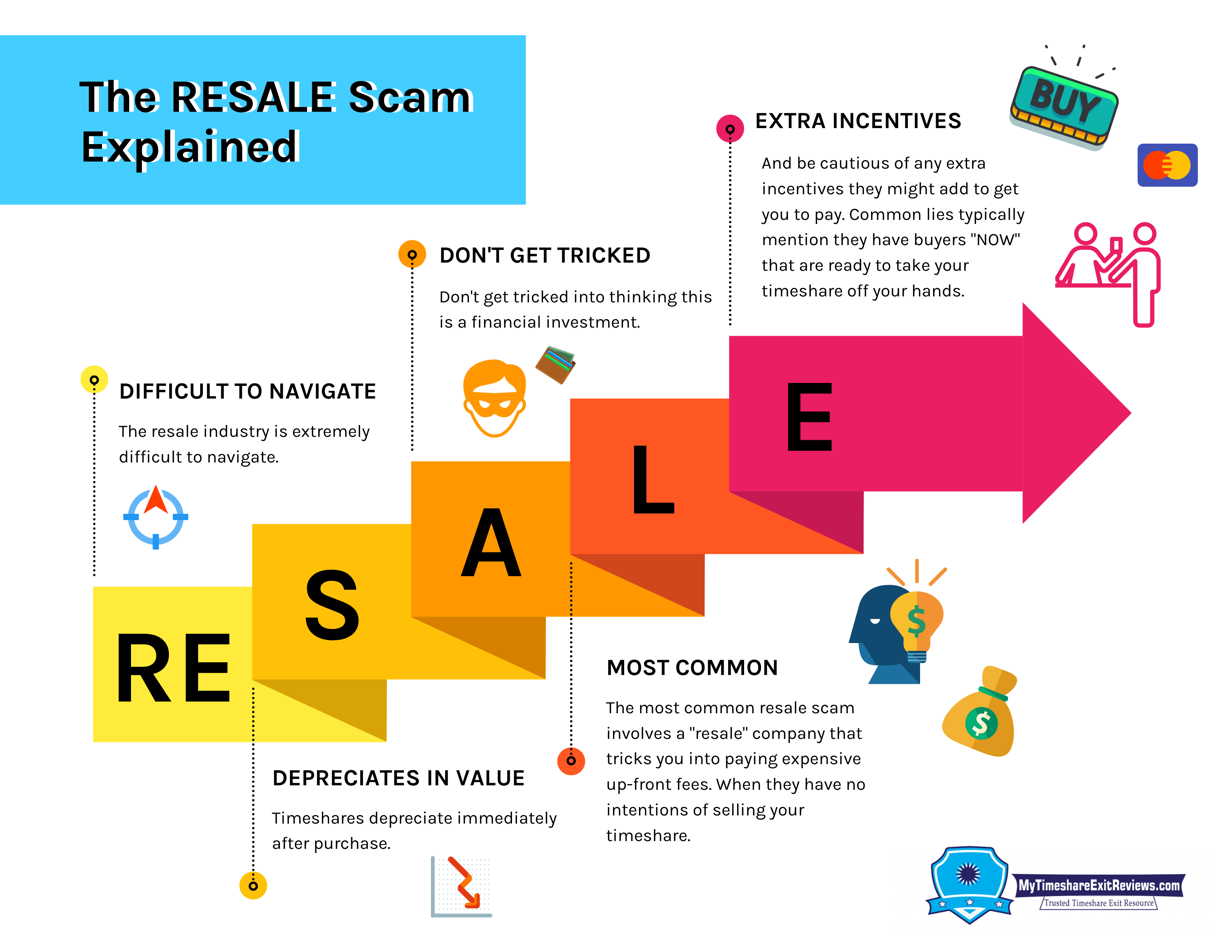 How to Cancel Worldmark Timeshare Contract
Selling a Worldmark timeshare can be challenging. And we understand your rescission period is a time-sensitive task. Anyone could miss it if no one explained this to you! So, what's next?
If you want to learn how to cancel Worldmark timeshare contract, we always say the best way is always legally. This is why we recommend you hire a timeshare exit company that works alongside attorneys.
Reputable timeshare exit companies typically have attorneys that look for misrepresentations or loopholes in your agreement. Normally, they will ask you various questions on what was said to you and how you were treated during the timeshare sales presentation. Other exit companies will charge you up-front, and very few timeshare exit companies offer an escrow payment option.
We suggest hiring a company with no up-front fees and offers an escrow, so you stay protected. The FTC and the BBB have warned timeshare owners against paying up-front to exit their timeshare contracts. We recommend escrow because this eliminates all upfront fees paid directly to the exit company. By doing this, you remove all the risk of becoming a victim of a timeshare exit scam. Learn more about why escrow is essential by clicking here.
In conclusion, if you're wondering how to get out of a Worldmark timeshare, act quickly! Timeshares can be stressful mentally and financially. If you went on vacation and were unfortunately victimized into signing a timeshare, know you have options. Increasing maintenance fees and monthly costs can genuinely make a timeshare feel like a burden. And let's not forget the constant phone calls to upgrade your timeshare for more money.
As we explained the multiple options, we always recommend you get everything in writing, primarily if you work with a timeshare exit company that uses attorneys. Having everything in writing will help you stay protected from potential timeshare scams. Read more about timeshare exit scams here. 
There are numerous timeshare scams every year. Contact our team so we can help you determine if a timeshare exit company is legitimate, and we recommend working with timeshare exit companies that offer escrow so you pay no up-front fees. Know your legal right so you can exit your timeshare contract legally. Read over our website, fill out the form on the right, or contact us through Live Chat for a free informational consultation.