Timeshare Exit Team is another timeshare exit company that aspires to provide its clients with distinguished customer service. Based out of Bellevue, WA, the company has over 30 offices in the US and Canada.
Timeshare Exit Team claims they can help you legally exit your timeshare contract. They are one of the oldest timeshare exit companies. So, chances are you may have heard a Timeshare Exit Team commercial on the radio, TV, or even online through YouTube or Facebook. The company has been in business since 2012 but also goes by a few other names like 'Reed Hein & Associates' and '321Exit.'
For the folks who feel like you might have heard of them but still aren't quite sure, big names such as Dave Ramsey, Steve Harvey, Ben Shapiro, Herman Cain, and other famous radio and TV personnel put their reputation on the line by endorsing Timeshare Exit Team. There is no question about the company's substantial marketing budget. But was this a wise decision? Endorsements by celebrities typically are heavily compensated, which can hurt the credibility of their endorsements.
If you consider working with Timeshare Exit Team or any exit company, we highly suggest you contact our team immediately to see if this company suits your current situation. Our team believes there are a few things owners should be aware of before working with any timeshare exit company. Initiate a Live Chat or fill out the form on the right to protect yourself from potential timeshare scams. 
Is Timeshare Exit Team still in business?
Update September 2022: Timeshare Exit Team has officially closed as of December 31st, 2021. In September, the company was required to pay a whopping total of $2.61M to the State of Washington.
The office of Bob Ferguson – State Attorney General of Washington, says the company marketed a 100% Money-Back Guarantee they did not honor. The truth is that several customers did not receive their refunds, ever. Some owners have waited for numerous years, but still nothing.
If you are a past customer of the Timeshare Exit Team, initiate a Live Chat or call us at (833)-931-6555 to learn how other timeshare exit companies might be right. Reminder, we cannot help you recover any of your money back from Timeshare Exit Team.
Timeshare Exit Team Reviews
As our team reviewed numerous Timeshare Exit Team reviews, we concluded they are primarily mixed. They're just all over the place! This does make you wonder just how legitimate are they.
Evaluating Timeshare Exit Team in further detail, we discovered some startling information. As our team reviewed the company's website, we noticed they have a clean, simple, professional design. Scrolling down the homepage, we saw the company makes a bold statement.
There are no immediate sources linked that could verify this. And there are tons of Timeshare Exit Team complaints online with past clients saying the exact opposite. So, who is telling the truth here? We don't have the answer to that yet.
Offers Free Consultation
Scrolling down the page, we came across a section where the company offers a free consultation. This is a positive sign because it demonstrates that the company is selective about its cases. An exit company must evaluate your situation first to determine your eligibility for their services. You should avoid anyone who tries charging you upfront without first specifying if they're even qualified to help you cancel your timeshare.
And if they do offer a free consultation, be sure to inquire if they have any hidden fees or additional charges you'd incur after working with them. Also, don't hire anyone who makes you feel rushed to make a decision right away. Make sure that you fully understand what they're offering and that you're comfortable with it before making a final decision.
Offers a 100% Money-Back Guarantee
Next, we clicked on the 'About Us' page, which includes the company's history, a message from the CEO Brandon Reed, locations, and their refund policy. Here owners can search for a "Timeshare Exit Team near me" and learn more about the company itself. Our team also confirmed that the company offers a 100% money-back guarantee but does not offer an escrow payment option.
Most of you may feel at ease with a 100% money-back guarantee. We can't blame you. What sounds better than a guarantee you will receive a full refund? Unfortunately, as alluring as this offer may be, if the company decides to file for bankruptcy, you're out of luck!
Many people assume that paying an exit team up-front is all they need to do to cancel their timeshare, but this is only true for some of the companies that offer this service. Many people assume that paying an exit team up-front is all they need to do to cancel their timeshare, but this is only true for some of the companies that offer this service. Keep in mind that not all companies will provide the same service so it's best to do your research before making any decisions. You want to make sure that your money is well-spent and that you get the service you deserve.
Before hiring a company to help you with canceling your timeshare, you should take a look at their website to make sure they have the resources you need in order to successfully cancel your contract and get your money back. Also, be sure to check out their online reviews to see if they are reputable and if they deliver quality service to their clients.
Only a few exit companies can back up their 100% money-back guarantee, and they typically have secure financial assets to support this claim. Plus, once you pay an exit company up-front, they will not have that sense of urgency to cancel your timeshare anymore.
If you haven't read our article on how escrow may be vital for your situation, we suggest you head over and learn how escrow eliminates up-front costs.
Provides a Payment Plan to Help Owners
As our team reviewed www timeshareexiteam com, we found that the company does offer a payment plan for timeshare owners who cannot afford their services in full. They also do a great job by providing 3 tips you can try before hiring an exit company.
We agree with the Right of Rescission tip and determining if your timeshare has any resale value, but the third tip is contacting the Timeshare Exit Team. Nothing is mentioned about contacting your timeshare developer first to see if there are any deed buy-back options. In reality, they only say 2 helpful tips, not 3. Clicking on their 'Exit Process' page, nothing is mentioned about how they cancel your timeshare. All that is said is they will "keep you informed."
As we made our way over to the FAQ page, we discovered an important statement from the company:
Does NOT Prioritize Using an Attorney
According to the statement made above by Timeshare Exit Team, we understand that they do not prioritize using an attorney. The company first attempts to transfer your timeshare back to the resort or a different owner. If the transfer fails, then Timeshare Exit Team will seek an attorney to help cancel your timeshare. Our team always says the most legitimate way to cancel your timeshare is with an attorney. Timeshare Exit Team's process can lead to potential problems without initially involving a timeshare attorney and could cost you more money.
We recommend using a timeshare exit company that takes great pride in its work and has a process in place to help you cancel hassle-free. This is why we recommend companies that care enough to seek legal counsel for every customer!  We don't agree with hiring a company that tries to do things alone and believes that it can resolve your problem without involving an attorney. Hiring professional help can save you time, money, and stress. 
Has a FAQ Page
The company does well by providing beneficial knowledge and tips on their 'Blog' and 'FAQ' pages.
The 'Blog' section consists of several posts from various writers discussing the common questions and concerns people have related to timeshares – primarily vacation ownerships. This provides some information on the timeshare industry and gives Timeshare Exit Team some credibility.
But they lack transparency and authentic testimonials, and it seems like they're just relying on celebrity endorsements, which they are typically compensated for. Their website also lacks specific information about their services which makes it difficult to contact them for more information.
If you consider working with Timeshare Exit Team or any timeshare exit company, we highly suggest you reach out to us first by filling out the form on the right side of the page or initiating a Live Chat with us. We can help you determine if an exit company is legitimate and suitable for your timeshare situation.
Timeshare Exit Team Lawsuit​
On Friday, August 14th, the King County Superior Court denied the State of Washington's motion for a preliminary injunction with its lawsuit against Reed Hein & Associates (aka Timeshare Exit Team). The Court decided that the State presented evidence that wasn't sufficient to back up the claims that support the injunction.
According to the complaint filed in February 2020, Timeshare Exit Team was accused of many unfair or deceptive business practices. Reed Hein advertises a 100% Money-back Guarantee, but according to many consumers, the company was not holding its end of the bargain. Numerous Timeshare Exit Team complaints mention how owners battled to get their refunds and that the company failed to refund them over many years.
Although this is a big win for Timeshare Exit Team, the lawsuit is still far from over. As of March 2021, the Better Business Bureau mentions how there is still a pending government action on this case since it has not been resolved yet. To learn more about the lawsuit filed by the Washington State Attorney General – Bob Ferguson, click here.
In 2017, Timeshare Exit Team was also in a lawsuit with Welk Resort Group. Here Welk Resort sued the company for allegedly:
"operating a nationwide racketeering scheme to induce vacation owners to disrupt Welk's contractual relationships with its vacation owners, thus causing a breach of contracts, delinquencies, and defaults that damaged Welk, the vacation owner association, and vacation owners."
According to the lawsuit, Timeshare Exit Team allegedly told Welk timeshare owners to stop paying their timeshare maintenance fees. This advice was given a false guarantee that the timeshare owner's credit score would not be affected by not paying their dues. Many timeshare owners and their credit were affected by this lawsuit. Read more about the Timeshare Exit Team Lawsuit.
These cases demonstrate once how Timeshare Exit Team uses unethical tactics against customers in order to get what they want. Whether this is about money or just business, it seems like Timeshare Exit Team doesn't care about its customers and only cares about its own profits. Unfortunately, these negative experiences have left many people feeling angry and taken advantage of.
The first question most of us always ask is, "How much is this going to cost?" After speaking with a Timeshare Exit Team representative, they informed us the cost depends on your current timeshare situation.
However, our team came across a few different platforms where the company's fees are mentioned. On latimes.com, Timeshare Exit Team publicly stated their average cost is about $4,000 paid up-front. However, according to a past lawsuit filed by the Welk Resort, here it is mentioned the company would charge fees of $5,000 or more for their services. Our team also read past reviews on Yelp and the Better Business Bureau, where they would ask for prices that cost higher than $1,000.
We have concluded that their services' price depends on your contract and whether you still have mortgage or maintenance fees. If you still owe a mortgage, your cost will be higher than if you already paid your timeshare off. This is a standard practice in the timeshare industry. We recommend discussing final expenses before signing a contract with Timeshare Exit Team. As our team always says, you can always negotiate for a better deal if their prices vary! It does not hurt to try and ask for a lower cost; this will only benefit you.
Timeshare Exit Team Ratings
Better Business Bureau
Update as of November 2022: The Timeshare Exit Team BBB page no longer exits due to their recent closure. To learn more, click here.
The Timeshare Exit Team BBB has a 3.32/5-star rating, but this doesn't mean they are an accredited business. In fact, out of 670 reviews, they have had 396 Timeshare Exit Team complaints in the last 3 years, with 120 within the last 12 months. 
This is why the Better Business Bureau made an official "Pattern of Complaints" notice issued on November 28th, 2018. The BBB states that many Timeshare Exit Team customers have complained the company has not honored the 100% Money-Back Guarantee. Here past clients mention how, for several years, they still have not received a refund.
Trustpilot
Timeshare Exit Team ratings on Trustpilot dropped from a 4 to a 2.7-star rating out of 1,122 reviews. The company also has different Yelp ratings for each branch, where they all average a 2.5-star rating.
Yelp
Yelp customers complain here about false promises that were made to them by the company, as well as services they never delivered.
We understand that getting out of your timeshare contract is a big step in the right direction, but we do not want you to risk losing thousands of dollars by hiring the wrong company. Our mission is to guide you toward the most ethical timeshare exit companies.
Here is a recent complaint made by a timeshare exit team customer on the BBB:
Timeshare Exit Team Dave Ramsey​
Dave Ramsey is a financial guru and a well-known radio personality. Dave Ramsey has openly stated on his "Dave Ramsey Show" that timeshares are a financial nightmare, and if you're looking to purchase a timeshare, you're making a big mistake. On YouTube, Dave Ramsey recommends Timeshare Exit Team and says they are one of the few companies that can help you remove this burden. He says, "At first I was reluctant to partner with a company involved in the timeshare exit space. You have to be very careful about who you partner with. Trust me."
Endorsing a company such as Timeshare Exit Team means Dave Ramsey truly believes in the company and how they operate. It turns out the same company he is supporting has been involved with quite a few lawsuits.
Currently, they are the center of attention for the Washington State Attorney General – Bob Ferguson. And yet Dave has been endorsing the company for about three years! If you decide to work with Dave Ramsey and Timeshare Exit Team, we highly suggest you reach out to us first to confirm if they truly will remove your timeshare burden.
Timeshare Exit Team Steve Harvey
Steve Harvey is a reputable radio and TV host. Steve Harvey has openly endorsed Timeshare Exit Team, even though Steve Harvey is not in the financial industry. He has a tremendous voice when it comes to expressing what is right and wrong. If a famous individual like Steve Harvey endorses Timeshare Exit Team, he must have a good reason, right? Unless that reason is a handsome compensation.
Our team still recommends working with timeshare exit companies that offer an escrow payment option, so you don't pay a single penny up-front until your timeshare contract is cancelled. Why would you want to risk paying thousands up-front if your timeshare is still not cancelled?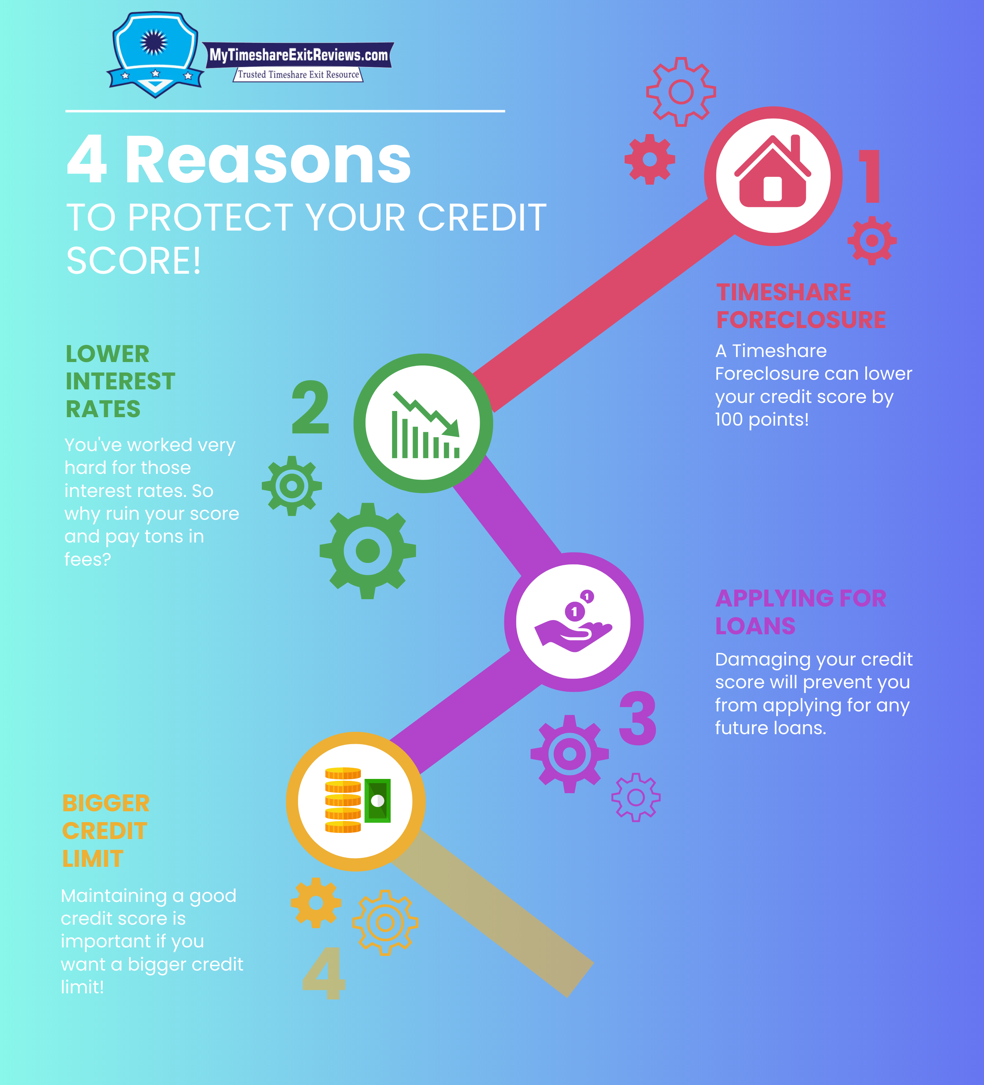 Can You Trust Timeshare Exit Team?
There is no information about how much Timeshare Exit Team will charge you for their services. They do not offer an escrow payment option. The BBB and the FTC recommend timeshare owners stay away from companies that charge up-front fees.
So should you trust a company that charges their clients hundreds of dollars upfront for something that they cannot guarantee? Our advice is to look for a timeshare exit company that offers an escrow payment option. This way you can cancel your timeshare without having to pay anything upfront.
Timeshare Exit Team has also been involved in several lawsuits in the past. They failed to fulfill their end of the bargain in many cases which resulted in financial losses for their clients. Do you really want to trust your money to a company whose track record suggests they might not deliver what they promise?
So far, it's looking like the bad outweighs the good. Our advice is to steer clear of Timeshare Exit Team and find a timeshare exit company that you can trust. When it comes to your money, we recommend going with a tried-and-true company that has an impeccable reputation. And the good news is that there are plenty of companies out there with an excellent track record of success!
What Will Happen if You Stop Making Timeshare Payments?
You are contractually obligated to make payments. If you don't make your payments, your account can go delinquent and will be reported to the 3 major credit bureaus. More than likely your score will drop.
If you own a deeded timeshare, you may face foreclosure if you stop making payments. If you own a right-to-use timeshare, your debt will be handed over to a debt collection agency. If the timeshare management company is awarded a judgment against you, it may be allowed to execute a bank levy or wage garnishment.
Who are the owners of Timeshare Exit Team?
Reed Hein Associates are the owners and founders of Timeshare Exit Team.
The organization was first established in 2012 by Brandon Reed and his colleague.
Where is Timeshare Exit Team found?
Timeshare Exit Team's headquarters are in Bellevue, Washington.
It has other offices across the U.S. and one in Canada.
How is Timeshare Exit Team's online reputation?
Timeshare Exit Team doesn't have a positive standing on the web.
It has low rankings on Yelp and TrustPilot.
The BBB has given it a F rating.
What amount of time does Timeshare Exit Team's require?
The organization guarantees the typical cancellation can be around 3 years.
Is Timeshare Exit Team worth the effort?
With no escrow choice, high charges and an unstable unconditional promise, Timeshare Exit Team isn't worth the effort for a great many people.
The process can also take years assuming it prevails by any means.
A few customers have wound up with harmed credit because of working with the organization.
In conclusion, Timeshare Exit Team reviews are drastically mixed. Some owners say the company completed the services as promised, and others complain that they still have their timeshares and can't get a refund or ahold of the company. Our team believes Timeshare Exit Team should prioritize helping the customers who have been waiting for years and are still stuck with their timeshare contract.
But after a lawsuit by the State of Washington, an "F" rating on the Timeshare Exit Team BBB page, and a multitude of complaints, the Timeshare Exit Team is no longer in business!
The company has taken thousands of timeshare owners' hard-earned money. They have been violating people's trust for years.
This may come as shock to you since many celebrities once endorsed them. But the customer reviews speak for themselves – they have hundreds of bad reviews that were never resolved. And there are more of these timeshare exit scams and companies trying to take advantage of timeshare owners. Learn more about how to avoid these scams by reading this blog post.
Still hesitant about what timeshare exit company to trust? We help timeshare owners find the best timeshare exit company for their situation. Contact our team so we can help you find and determine if a timeshare exit company is legitimate. We recommend working with exit companies that offer escrow, so you pay no up-front fees. 
Know your legal right so you can exit your timeshare contract legally. Read over our website and fill out the form on the right or contact us through Live Chat for a free informational consultation.
Free Informational Consultation
By providing my contact information and clicking 'submit', I am giving MyTimeshareExitReviews.com and its partners permission to contact me about this and other future offers using the information provided. This may also include calls and text messages to my wireless telephone numbers. I also consent to use of emails and the use of an automated dialing device and pre-recorded messages. I understand that my permission described overrides my listing on any state or federal 'Do Not Call' list and any prior listing on the 'Do Not Call' lists of our partners. I acknowledge that this consent may only be revoked by email notification to info@www.mytimeshareexitreviews.com.
FREE Timeshare Exit Guide
Timeshare Laws Regarding Cancellation
Free Timeshare Exit Cost Assessment