Can You Get Rid of a Mayan Palace Timeshare?
Mayan Palace is a resort situated in Playa del Carmen, Quintana Roo, Mexico. It is part of Grupo Vidanta, which is located in Puerto Vallarta. Their timeshare properties are managed by Vida Vacations, which is based in Dallas, TX. In addition, RCI's website lists Mayan Palace timeshares, suggesting a possible connection. 
A Mayan Palace Timeshare is a vacation ownership program that allows you to purchase a share of a luxury resort located in Mexico. Owners of a Mayan Palace Timeshare enjoy access to the resort's amenities, such as pools, spas, restaurants, and activities. With a Mayan Palace Timeshare, you can enjoy an all-inclusive vacation experience with the convenience of being able to return to the same resort year after year. Additionally, you can also exchange your timeshare for access to other resorts around the world. With a Mayan Palace Timeshare, you can experience a luxurious vacation that is tailored to your needs. But as amazing as it sounds, it mostly consisted of fake promises for the timeshare buyers and a lot of money loss. 
The Internet is filled with the scam stories of this resort, their fraudulent schemes are the talk of the town, and people are finding ways to get out of Mayan Palace Timeshare. According to some reviews posted on the trip advisor, 
"The group of the Vidanta (5 resorts), actually not resorts but timeshares places. Very big & crowd place, definitely not for quiet & peaceful vacation. We both by VacationVIP (scam company) the Mayan Palace as a all-inclusive and unfortunately at arrived have been badly surprise that is not all-inclusive. They have breakfast buffet for $25.00 p/p and 3 or 4 restaurants $+++ for lunch & dinner. We're a beach persons, so the sandy beach is nice but stony seashore are not barefoot accessible, need shoes to walk in the water. DEFINITELY NOT RECOMMENDED. THEY WILL CHARGE $+++ YOU FOR EVERYTHING."
"I would like to inform you of a growing concern about the fraudulent timeshare sales practice that is in effect at resorts in Mexico. Granted, timeshare presentations are always high pressured and you hope that they do not stretch the truth too much. You do not expect them to outright lie about any of the features and benefits they offer. But even worse in this case, I believe they are criminally fraudulent when they make people waive their right to the "cool down" contract rescission period, especially when Mexican law does not allow this right to be waived. They do not give you a copy of the waiver so you are only left with your initials on a clause that said you had five days to cancel."
From Consumer Affairs:
"I gave one star because I had to. I would give no stars if I could. After the very high pressured sales pitch for this timeshare we signed. Very shortly after we saw that nothing they promised was true. All lies! Within the first week We cancelled the contract by certified mail, email and phone but we continue to get harassed. We are getting daily phone calls and they don't stop. STAY AS FAR AWAY AS YOU CAN FROM THIS SCAM!!! Stay away from all Vidanta properties. They will give you a breakfast and try to take your soul. DON'T do it!"
According to Complains Board,
"This scam is very well thought out. Mayan Resorts have you initial paperwork to assure that you were not deceive or misled in any way. Which is true at the time, so people initial it. After completing the contract and doing research, it is obvious after the fact that it is a trap."
People are concerned about the amount of money they have already invested. And looking for the options to just get over with it. According to some people, they were promised a "guaranteed annual income," but instead, they are just getting looted. 
The concept of timeshares has been around for centuries, and the Mayan Palace Timeshare is no exception. It is a popular option for those looking to purchase a vacation home, but it can be difficult to get rid of once it has been purchased.
Official Timeshare Exit Program for Mayan Palace
If you wanted to try canceling your Mayan Palace timeshare directly with the resort, you would want to start on the Vida Vacations website. The Vida Vacations website serves as the Mayan Palace's membership hub even though there isn't a specific timeshare page on the Mayan Palace website. You may find the details you require to get in touch with their customer care department by going to the Contact page. That being said, it is not very probable that this will achieve your goals given the makeup of the Mayan Palace timeshare scheme. Therefore, whether or not you have used up all of your possibilities, we advise looking into further ones. Working with a trustworthy timeshare exit company in particular might assist you to get out. We are here to help you out, you can contact us for further guidance and assistance.
Selling a Mayan Palace Timeshare
One way to get rid of a Mayan Palace Timeshare is to sell it. This can be done through a real estate agent or online through websites such as eBay or Craigslist. The advantage of selling a timeshare is that it can be done quickly and easily, and the seller can often make a profit from the sale. However, there are some drawbacks to this option. The timeshare may not be worth as much as the seller originally paid for it, and the process of selling can be time-consuming and expensive.
Choosing a Timeshare Exit Company
When choosing a timeshare exit company for Mayan Palace Timeshare, it is important to consider several factors. First, make sure the company is experienced in working with Mayan Palace Timeshare, as this will ensure they are familiar with the process and can provide the best and most efficient service. Additionally, check to see if the company has a good reputation among other timeshare owners and read reviews to get an idea of the quality of their services. Finally, it is important to make sure the company is transparent about its fees and services, so you know exactly what to expect and can make an informed decisio Contact us so that we can help you get the best deal.
Escrow companies are an important part of the timeshare industry, as they provide a secure and reliable way for buyers and sellers to transact. By having a third party involved in the transaction, buyers and sellers can be sure that their funds are secure and that the transaction will be completed in a timely manner. This helps to protect both parties from fraud or other issues that could arise during the transaction. Additionally, escrow companies help to reduce stress and anxiety for both parties, as they know that their money is safe and that the transaction will be completed properly.
Transferring a Mayan Palace Timeshare
Another option for getting rid of a Mayan Palace Timeshare is to transfer it to someone else. This can be done through a timeshare transfer company or by finding someone who is interested in taking over the timeshare. The advantage of this option is that it can be done quickly and without any cost to the seller. However, there are some drawbacks to this option as well. The new owner may not be able to use the timeshare as much as the original owner, and the process of transferring the timeshare can be complicated and time-consuming.
Timeshare exit scams are a growing problem in the United States. These scams involve companies that offer to help people get out of their timeshare contracts, but instead, take their money and leave them with nothing. It is important to be aware of these scams and take steps to avoid them. This essay will discuss two ways to avoid timeshare exit scams: researching companies and understanding the terms of the contract. 
Research Companies
When looking for a company to help with a timeshare exit, it is important to do thorough research. Start by looking for reviews online from past customers. If there are any negative reviews, it is best to avoid that company. It is also important to check the company's credentials. Make sure they are licensed and bonded in the state they are operating in. Additionally, ask for references from past customers and contact them to get their opinion of the company. 
Understand the Terms of the Contract
Before signing any contract with a timeshare exit company, it is important to understand the terms of the agreement. Make sure to read the contract carefully and ask questions if anything is unclear. It is also important to make sure that all fees are clearly stated in the contract. Be wary of any companies that require upfront fees before any work is done. Additionally, make sure that the contract includes a timeline for when the work will be completed and a guarantee that the timeshare will be canceled. 
Understanding the Timeshare Exit Process
The first step to avoiding timeshare exit scams is to understand the timeshare exit process. It is important to be aware of the different options available for exiting a timeshare, such as selling, transferring, or donating the timeshare. Knowing the details of each option can help consumers make an informed decision about which option is best for them. Additionally, it is important to understand the potential risks associated with each option. For example, if a consumer chooses to sell their timeshare, they should be aware that there may be fees associated with the sale and that they may not be able to recoup the full amount of their investment.
We have done our research to get you out of this scam. We have the resources and are willing to help you out. Contact us now if you don't want to spend another penny on this fraudulent scam. 
In conclusion, getting rid of a Mayan Palace Timeshare can be a daunting task. It requires a lot of research, patience, and determination to find the best solution for you. However, with the help of a qualified attorney and the right resources, you can find a way to get out of your timeshare agreement. It is important to remember that timeshare contracts are legally binding, so it's important to take the necessary steps to protect yourself. Ultimately, it is up to you to decide what is the best option for you and your family.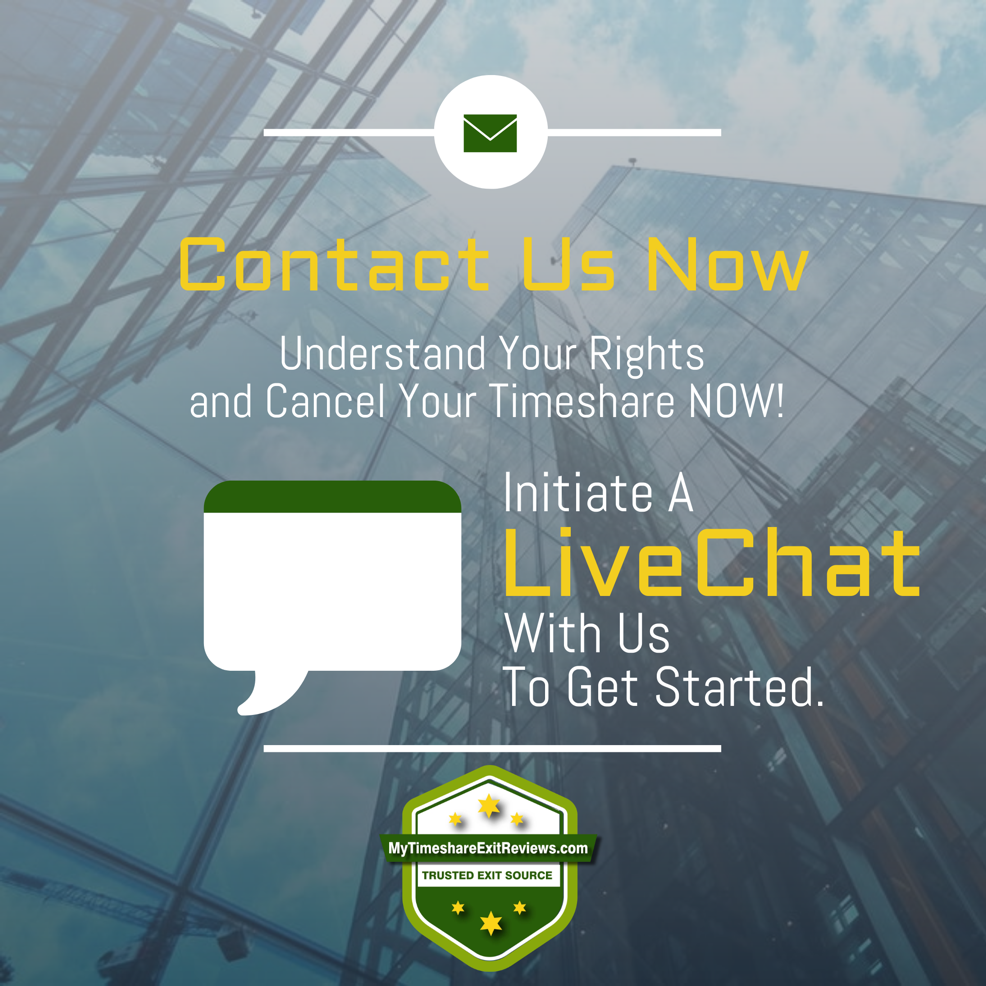 Free Informational Consultation
By providing my contact information and clicking 'submit', I am giving MyTimeshareExitReviews.com and its partners permission to contact me about this and other future offers using the information provided. This may also include calls and text messages to my wireless telephone numbers. I also consent to use of emails and the use of an automated dialing device and pre-recorded messages. I understand that my permission described overrides my listing on any state or federal 'Do Not Call' list and any prior listing on the 'Do Not Call' lists of our partners. I acknowledge that this consent may only be revoked by email notification to info@mytimeshareexitreviews.com.
FREE Timeshare Exit Guide
Free Timeshare Exit Cost Assessment