Timeshare Termination Team
Timeshare Termination Team is a timeshare exit company that says they can "Legally Cancel Your Timeshare." Located in Centennial, Colorado, the company has been in business for 10 years, since 2011. Timeshare Termination Team says they can eliminate your mortgage and maintenance fees.
But there are many scams in the timeshare exit industry. So, it's critical that you know what to look out for when you're considering a timeshare cancellation company. It's important to know the most common red flags to look out for when choosing a company to help you terminate your timeshare contract. The last thing you want to do is pay thousands of dollars up-front to a company that claims they can help you cancel your timeshare contract—only to find out they take advantage of you once they receive your money. And as our team investigated the Timeshare Termination Team, we found them to be no different than some of these scam companies.
We understand selecting the right exit company can be challenging. Hearing what each one has to offer, well, they can all start to sound the same. Lucky for you, our team has written an in-depth review of Timeshare Termination Team. Our team believes there is a couple of helpful tools every timeshare owner should have. Fill out the form on the right or initiate a Live Chat to help you find the right exit company ideal for your timeshare situation.
Timeshare Termination Team Reviews
Overall, Timeshare Termination Team reviews are primarily negative. Timeshare owners have been unhappy with the service they have received from this company and describe the company as a "scam." They claim the company has not delivered on their promise to cancel their timeshare contract.
And in September 2021, the Timeshare Termination Team filed for Chapter 7 Bankruptcy. The company made over 2.2 million dollars in revenue before running off with everyone's money.
Genuine customer reviews and feedback can be resourceful. Reviews can reveal how a company treats its customers and how it operates. Are they honest? Do they deliver what they promise? Are they transparent? What do customers have to say about their products and services? These are all the questions you want to get answered before committing to any company. Beware of any company that makes outlandish promises or guarantees.
Timeshare Termination Team Website
Reviewing Timeshare Termination Team in further detail, we landed on their website homepage. Immediately a couple of things stood out. We first noticed the company has a clean, elegant website. Very slick, and easy to navigate. But one thing in particular caught our attention. Their site offers a tremendous amount of timeshare information.
They did a great job here by making their website an excellent source of information. Now owners can click here to inform themselves more about the industry. A company willing to go to these lengths to educate its viewers is an outstanding sign.
As we mentioned earlier, the company states they can "LEGALLY CANCEL YOUR TIMESHARE." Normally this translates to the exit company uses timeshare attorneys to cancel your timeshare contract. We always say the most legitimate way to cancel your timeshare contract is by doing so legally. Hiring an experienced exit company, that works directly with attorneys, adds an extra layer of protection. Attorneys can force timeshare developers into litigation, thus leading to your timeshare freedom. So, we admire the company here for its use of timeshare attorneys.
A timeshare cancellation process can get ugly fast if handled by the wrong people. The best way to cancel a timeshare is by hiring the right team to help. You will save yourself tons of problems by cancelling your timeshare the right way. Not involving an experienced attorney does lower your chances of success. So why risk thousands for another service that you're not fully confident in?
Continuing our review, we discovered the company has a couple of video testimonials from past customers. Video testimonials are an excellent way customers can share their experiences. It's also a great resource to learn more about the company's customer service and cancellation services. Video adds credibility to the company's work. Where written testimonials, well anyone could have written them. We admire the extra effort Timeshare Termination Team made here to give their customers an opportunity to share their experiences.
Underneath the videos, we discovered the company offers a 100% Money-Back Guarantee. A guarantee is crucial, so you stay protected during a timeshare cancellation. Still, we would have liked it if the company offered an escrow payment option. Yes, a 100% Money-Back Guarantee is cheaper since escrow typically requires an extra fee. But a money-back guarantee does not protect you from all exit scams. Do you really want to take that risk? To learn more about why escrow is important, click here.
Below our team came across Timeshare Termination Team's "Learning Center" and "Blog" page filled with more information on the top questions owners have. They also include helpful tools such as a "Mortgage Cost Calculator." Here owners can get a visual of how much their total mortgage is.
The company does an excellent job of displaying how much they value their customers. And numerous positive Timeshare Termination reviews add more to their reputation. Overall, the company does seem honest. We did not see anything strange about the way they run business. In fact, both of their in-house attorneys are mentioned online, which is a +1 from our team. Not every exit company is this transparent about its assets.
Still, we cannot ignore the recent pattern of customer complaints against Timeshare Termination Team. We do not agree you should pay up-front fees to anyone, especially towards a company that is under fire. And that goes for any exit service. Any timeshare exit company that does not offer an escrow payment option puts owners at risk. Learn more about the many timeshare scams that exist here.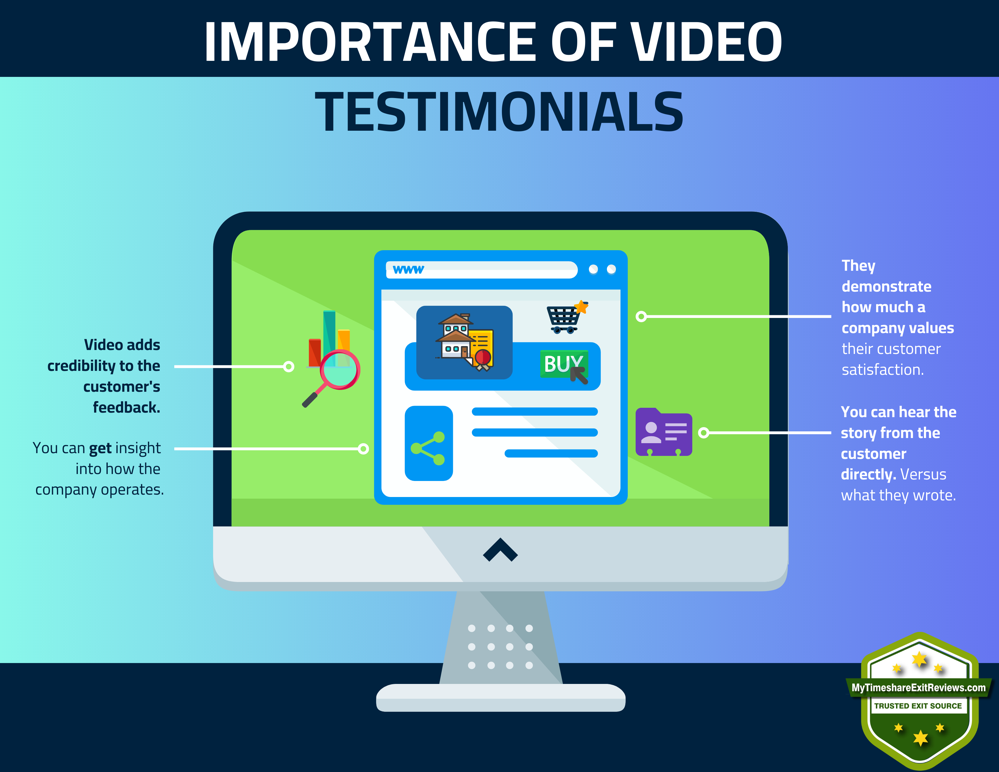 Timeshare Termination Team Cost
Timeshare Termination Team costs are not listed online. This is just like almost every timeshare exit company. When it comes to exit fees, they are usually determined after a free consultation. Timeshare Termination fees depend on the complexity of your timeshare agreement. With the hundreds of resorts in the world, there are even more timeshare owners. Meaning, the number of combinations of each timeshare contract that exists is infinite.
After reading through tons of past customer reviews, however, we have concluded Timeshare Termination Team costs run from $3000-$7000. Prices do increase for owners who own a mortgage on their timeshare. Still, we always recommend haggling the price. At the end of the day, it will only benefit you!
Timeshare Termination Team Ratings
Update as of November 2022: The Timeshare Termination Team BBB page Is currently being updated as a result of Timeshare Termination Team folding.
On Trustpilot, the company still has a 1.9/5-star rating out of 20 reviews. They still have 1 review on Yelp who gave them 5 stars. And the Timeshare Termination Team Facebook doesn't seem to exist anymore.
What Do You Do If Timeshare Termination Team Has Your Money
As of writing this, the Timeshare Termination Team has closed its doors and is not currently operating. If you hired them and they have not contacted you since receiving your money, you may have to seek legal help to recover your funds. Unfortunately, this is often a difficult process that takes months or even years to complete. And there are no guarantees you can even get your money back at all.
It is best to avoid companies like this in the first place and to always choose a trustworthy and reputable exit company. This will allow you to save yourself from having to go through the hassle of recovering your funds. If you are one of the many victims of the Timeshare Termination Team, we recommend you reach back out to us here so that we can point you in the right direction. Our team is here to answer any questions you may have and help you determine if we can help you with your timeshare situation.
Overall, we cannot recommend the Timeshare Termination Team. There are a few things we wish they would change. At the same time, a few points did raise some concern for our team. If you're looking to exit your timeshare contract, we suggest you reach out to us first.
Contact our team so that we may help you find a reputable exit company that is ideal for your current timeshare situation. Our team only recommends hiring timeshare exit companies that offer escrow, so you eliminate all up-front fees. Fill out the form on the right or contact us through Live Chat for a free personalized consultation. Learn more about how you can protect yourself against a timeshare exit scam!
Free Informational Consultation
By providing my contact information and clicking 'submit', I am giving MyTimeshareExitReviews.com and its partners permission to contact me about this and other future offers using the information provided. This may also include calls and text messages to my wireless telephone numbers. I also consent to use of emails and the use of an automated dialing device and pre-recorded messages. I understand that my permission described overrides my listing on any state or federal 'Do Not Call' list and any prior listing on the 'Do Not Call' lists of our partners. I acknowledge that this consent may only be revoked by email notification to info@www.mytimeshareexitreviews.com.
FREE Timeshare Exit Guide
Timeshare Laws Regarding Cancellation
Free Timeshare Exit Cost Assessment