Timeshare Freedom Group is another timeshare exit company that says they can help. Headquartered in Laguna Hills, CA, the company offers timeshare mortgage and maintenance fee cancellation services. It looks like they've been in business for a little over 10 years now, dating back to their establishment in 2010.
Timeshare Freedom Group has a substantial marketing budget. Their commercials are everywhere! It's not only TV commercials either. No, we've heard them on the radio, through the internet, even on YouTube and Facebook. As we continued our review, we learned a few big names endorse the company. Several famous radio celebrities are behind the company. But endorsements typically come with a hefty compensation.
Endorsements can be a positive sign because it portrays that someone is willing to risk their reputation. However, authenticity is crucial. You should never really rely solely on paid statements. If you're interested in working with Timeshare Freedom Group, there are few things you should be aware of first. Initiate a Live Chat or fill out the form on the right so you stay protected from timeshare scams.
Timeshare Freedom Group Reviews
Timeshare Freedom Group reviews are mainly positive. It makes sense for a company that's been mentioned on some of the biggest TV networks. Besides their high-grade endorsements, our team was more impressed to see such positive feedback on multiple platforms.
Moving over to the company website, we discovered more Timeshare Freedom Group locations. The company has offices in Arizona, California, Florida, Texas, and Virginia for in-person consultations. We want to warn you about exit companies that prefer to meet in person. Usually, it's to get you to agree on a higher fee. The majority of the timeshare exit companies work on commission. This is why we always recommend you haggle the price a little. Our team has seen cases where exit companies have dropped their price drastically to keep you on board.
Another impressive attribute our team came across is that the company uses attorneys. As we have mentioned before, always work with a timeshare exit company that uses attorneys. The most legitimate way to get out of a timeshare contract is by doing so legally. Would you rather trust someone's word or have it in writing from an attorney? We will let you be the judge on this one.
Timeshare Freedom Group also states if you are "trapped in a timeshare contract, here's your escape." In other words, the company helps owners get out of their timeshare contracts permanently. Unfortunately, we've heard that before. Numerous "exit companies" in the past year alone have scammed timeshare owners by saying something similar. Contact our team and read over our numerous timeshare exit reviews, so you stay protected from timeshare scams.
Timeshare Freedom Group emphasizes a four-step process on how they can help you get out of your timeshare contract. The first step is to schedule a time for you to have a personal face-to-face consultation with someone at their offices to determine if they can accept your case. The second step is the timeshare cancellation file preparation. In this step, the company will collect all the necessary paperwork and appoint a dedicated timeshare cancellation manager.
The third step is to assess your contract and see what available legal options are present for you. The last step is when you are timeshare free, including all your timeshare company's financial obligations.
Many Timeshare Freedom Group reviews also mention a 100% Money-Back Guarantee. A guarantee is significant during the cancellation process, which we admire because we always recommend a company that puts its customers first. If you are skeptical about the timeshare exit process, we recommend never paying anyone up-front fees. This has led to many timeshare exit scams—another reason why we prefer companies that offer an escrow payment option. To learn more about escrow, click here.
Timeshare Freedom Group claims it has ten years of experience in the timeshare exit industry. Serving over 14,500 timeshare owners. On top of the blog section, the company includes testimonials from past customers. Here they mention how the company permanently helped them cancel their timeshare contract. Still, anyone can write a testimonial. Our team would have preferred a video testimonial. So we will let you judge these testimonials' authenticity.
The company says it takes about 9-12 months to cancel your timeshare contract under the FAQ page. If the company cannot cancel your contract after the maximum amount of 24 months, you will receive a full refund. This is a +1 from our team, and we do advise you have everything in writing before you sign any document. Below is an image directly from Timeshare Freedom Group explaining the average time it takes to cancel a timeshare contract:
Timeshare Freedom Group Cost & Fees
Timeshare Freedom Group fees are not mentioned online. Nothing strange here. That's very common in the cancellation industry. The company says their prices depend on how long you've had your timeshare contract and if you still owe a mortgage balance.
And after reading many reviews, we found a range. Timeshare Freedom Group fees can run from $3,000-$8,000. And for the most part, it looks like the company prefers to meet in person. As always, we recommend you haggle the price with them. The company has an average price point compared to other timeshare exit companies. But it doesn't hurt to try to negotiate for something cheaper!
Another interesting piece of information we found is the company is beginning to price match with other exit companies. The price match feature can come in handy for indecisive timeshare owners. Still, we recommend you research every exit company. That way, you can personally see what each exit company offers.
Timeshare Freedom Group Ratings
Update February 2022: Timeshare Freedom Group BBB page has an "F" – Rating. They do not have an accreditation with the Better Business Bureau, and they have a 1.54/5-star rating out of 39 customer reviews. They also have had 87 complaints in the last 12 months. Below are few recent complaints.
Timeshare Freedom Group has 128 reviews on Trustpilot with a 2.0/5-star rating.
As well as 23 Yelp reviews with a 2.5/5-star rating.
They also have a 2.3/5-star rating out of 22 reviews on the Timeshare Freedom Group Facebook page.
For a company with +10 years in the industry, no BBB accreditation, and inconsistent ratings, this is not a good look. Maybe the company did not pay them an accreditation fee? We'll let you be the judge of that. 
After carefully reviewing Timeshare Freedom Group, our team has rated the company a 1.0/5.0 MyTER Rating. The company is not accredited with the Better Business Bureau. And we always recommend working with a company with a strong positive presence in the timeshare exit industry. So, you stay protected from any future timeshare exit scams. Below is a recent Trustpilot review:
Timeshare Freedom Group Lawsuit
On September 10th, 2020, one of the powerhouses in the vacation ownership industry "Diamond Resorts" officially filed a lawsuit against 13 defendants. Among those 13 was Timeshare Freedom Group. PR Newswire says the defendants used false and misleading advertisements to convince timeshare owners. They aimed to convince owners to stop making payments on their timeshares during the cancellation process.
However, during this process, the 13 defendants would still charge the owners. Tens of thousands of dollars made in up-front fees in exchange for no legitimate service. Diamond Resorts mentioned how the defendants would portray their exit services as a "legal" solution. And what made it believable was Michael A. Molfetta, attorney for Timeshare Freedom Group, and his law firm "Molfetta Law."
He would support this scheme by sending letters of representation or allowing his name and signature for letters that the other defendants sent.  An entire timeshare cancellation ring was exposed as a result of this lawsuit. To learn more about the Timeshare Freedom Group Lawsuit, click here.
During our research the lawsuit mentioned above, we discovered shocking news about the owner of Timeshare Freedom Group – Jordan Salkin. According to the newspaper article we found, Jordan Salkin was convicted of attempted murder of his girlfriend. Currently, he is still patiently waiting a retrial in Orange County, CA.
Our team found a different newspaper article where Salkin's defense attorney Michael Molfetta says otherwise. Molfetta believes OC Prosecutor – Mark William Geller "seized an opportunity to try and create a problem for Salkin." He is accusing Geller and the Newport Beach Police of "abuse of power" in a domestic violence case.
Now our team cannot confirm nor deny these allegations since a retrial is still in the making. So, we will let you be the judge of the information we have presented here.
Is Timeshare Freedom Group Legitimate?
Overall, Timeshare Freedom Group does appear to be a legitimate timeshare exit company. For quite some time, they have showcased a strong positive reputation in the timeshare cancellation industry. But due to recent circumstances, our team cannot give you a genuine recommendation until this case has been resolved. And they have addressed the thousands of complaints from clients they have left in the dark.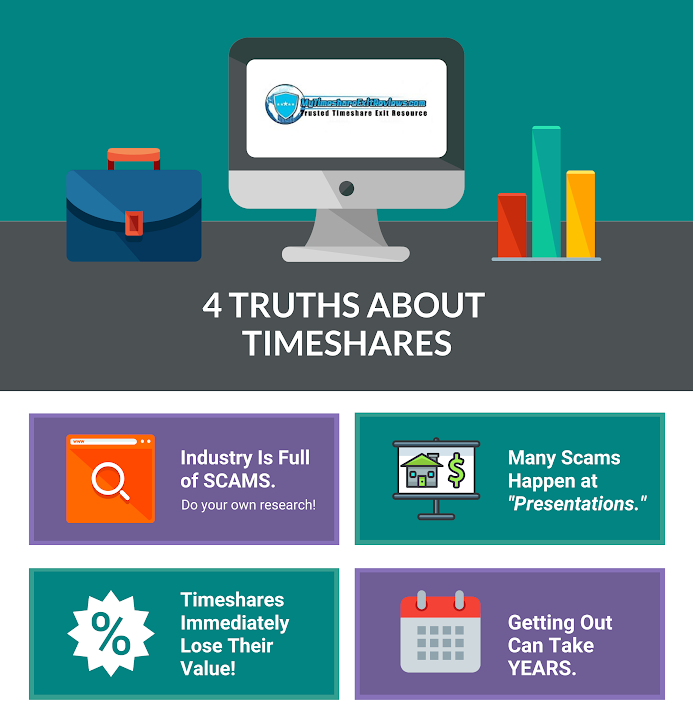 Who owns Timeshare Freedom Group? 
Timeshare Freedom Group lawsuits mention Jordan Salkin as the owner.
However, the company doesn't mention its owner by name on its website.
Where is Timeshare Freedom Group located?
Timeshare Freedom Group's main office is located at 23046 Avenida De La Carlota Suite 600 in Laguna Hills, California 92653.
A few good things did stand out to our team that Timeshare Freedom Group did right. The company uses attorneys to help cancel your timeshare contract, and they have a 100% Money-Back Guarantee. The company also has numerous positive reviews on Trustpilot, which is a +1 from our team. But due to recent events, our team will not change how we feel about our recommendation.
Contact our team so we can help you find and determine if a timeshare exit company is legitimate. We recommend working with timeshare exit companies that offer escrow, so you pay no up-front fees. Know your legal right so you can exit your timeshare contract legally. Read over our website and fill out the form on the right or contact us through Live Chat for a free informational consultation. There are hundreds of timeshare scams every year! Protect yourself from becoming another victim.
Free Informational Consultation
By providing my contact information and clicking 'submit', I am giving MyTimeshareExitReviews.com and its partners permission to contact me about this and other future offers using the information provided. This may also include calls and text messages to my wireless telephone numbers. I also consent to use of emails and the use of an automated dialing device and pre-recorded messages. I understand that my permission described overrides my listing on any state or federal 'Do Not Call' list and any prior listing on the 'Do Not Call' lists of our partners. I acknowledge that this consent may only be revoked by email notification to info@mytimeshareexitreviews.com.
FREE Timeshare Exit Guide
Timeshare Laws Regarding Cancellation
Free Timeshare Exit Cost Assessment