Sunset Group, also called Sunset Hotel Group and Sunset World, owns timeshares in Mexico at places like Cancun and Riviera Maya. For example, one of their properties is Sunset Royal Beach Resort. Sunset Group is headquartered in Miami, Florida, and appears to be owned by RCI – the largest timeshare company globally.
You're not the only one wanting to ditch their Sunset Group timeshare. Many people believe that these properties are wonderful and perfect for a holiday, but soon realize they made a mistake in purchasing from this company.
 If you're now regretting your purchase, there are a few things you should know.
The family-owned Sunset Group operates timeshares in Mexico, with properties centrally located in Cancun and Riviera Maya. In addition to their duties overseeing the company's Smooth Passage™ initiative, they also have a robust customer service team based out of their Miami, Florida headquarters that takes great pride in taking care of all your needs before, during, and after your stay.
Unfortunately, the company has been embroiled in multiple lawsuits over the past few years.
In one lawsuit, a class-action was filed against Sunset World Resorts & Vacation Experiences, alleging that the company engaged in "bait and switch" tactics. The lawsuit claimed that Sunset Group lured people in with promises of a free vacation, only to then try to sell them a timeshare.
The lawsuit also claimed that Sunset Group uses high-pressure sales tactics, and that people were not given enough time to read the contract before being asked to sign it. The lawsuit was seeking refunds for all people who had purchased a Sunset Group timeshare.
Several other lawsuits have been filed against Sunset Group, alleging similar tactics, as well as fraud and misrepresentation.
One common complaint against Sunset Group is that they make it very difficult to cancel your membership. In fact, some people have said it's impossible to cancel, and you're stuck paying the maintenance fees for the rest of your life. Others have said that.
The second most common complaint is that Sunset Group uses high-pressure sales tactics. For example, they may tell you that the resort is about to be sold and if you don't buy a timeshare now, you'll never be able to come back.
Sunset Group's ratings and reviews reflect all of these issues and complaints. For example, on Consumer Affairs, Sunset Group has a 1.5-star rating with nearly 200 reviews. Most of these are negative, with common complaints about high-pressure sales tactics, misrepresentation by salespeople, and difficulty cancelling contracts.
These same complaints can be found all over the internet on various forums and review websites. If you're thinking about purchasing a Sunset Group timeshare, you should be aware of all of these complaints and issues. Weigh the pros and cons carefully before making a decision.
Sunset Group's Exiting Options
If you're stuck in a Sunset Group timeshare contract, you're not alone. There are options for getting out.  You can try to sell your timeshare or give it back to the company, but these are often difficult and time-consuming processes. You may also end up having to pay hundreds or even thousands of dollars in fees.
If you're considering legal action against Sunset Group, you may be able to join a class-action lawsuit. These lawsuits are often complex and can take years to resolve, but you may be able to get your money back if the lawsuit is successful.
We did not find any evidence of an official exit program with Sunset Group, but most timeshare companies do have such programs set up. If you are seeking to get out of Sunset Group timeshare, checking on their website and getting in touch with customer service is the first place you'd want to start.
As we've stated, most timeshare companies do have exit programs set up—it's in their best interest to help you cancel so that you don't end up filing a lawsuit or writing negative reviews online.
If your developer doesn't have an exit program, your next step would be to seek out a timeshare exit company. These specialized businesses are designed to help get you out of your contract, usually for a fee.
Make sure to do your research on any company you're considering working with—check their reviews and make sure they're properly accredited. The last thing you want is to hand over your hard-earned money to a scammer.
You can also try to sell your timeshare on your own. This is usually the most difficult route, as most people are not familiar with the process and it can be tough to find a buyer.
Sunset Group Class Action Lawsuits
One of the main reasons people want to get rid of their Sunset Group timeshares is because of the high-pressure sales tactics used by the company. It's not uncommon for people to feel like they were misled or deceived during the purchase process, and this can lead to a lawsuit.
There have been several class-action lawsuits filed against Sunset Group in recent years. These lawsuits allege that the company uses deceptive sales practices, makes it difficult to cancel contracts, and misrepresented the terms of the timeshare agreement.
In terms of why it's so hard to locate a timeshare exit program, class action lawsuits are one cause. However, we were unable to discover anything online relating to pending litigation against Sunset Group. There was one indication that a possible lawsuit may be filed by attorney Mitchell Sussman; you can learn more by searching "Promotoria Sunset Group Timeshare Owners Lawsuit."
That said, until there is any official news of a class action lawsuit, we would encourage you to seek out alternative routes to getting compensated for the time and money you've invested in your timeshare with Sunset Group.
Avoiding Timeshare Exit Company Scams
A scam is an illegal scheme designed to cheat you out of your money. Scammers will use deception, or false pretenses, to try and steal your personal information or hard-earned cash. Although there are many different types of scams, they all share a common goal: separating YOU from YOUR MONEY. It's crucial that you learn how to identify a scam so can safeguard yourself and your finances in the future.
Many customers on different message boards, that were unsatisfied with Sunset Group–such as ComplaintsBoard and RedWeek–were approached by a timeshare exit company called Mexican Timeshare Solutions. This company took advantage of the opportunity to be just as fraudulent as Sunset Group has been shown to be. They request upfront fees for their services from the get-go.
If you're researching timeshare exit companies, you should be aware that there are some red flags to look out for. Two of the biggest warning signs are if a company asks for payment upfront, or if they cold-call potential customers. A quick Google search shows that Mexican Timeshare Solutions' practices fit right into those we consider shady and less than trustworthy.
There are several such practices to be aware of when you're looking to cancel Sunset Group timeshare. Here are some other tips to keep in mind so you avoid similar scams in the future:
Do not use companies that lack an online presence, especially if they don't even have their own website. You can research this more easily by reading ratings and reviews of the timeshare exit company in question online .
The Better Business Bureau is a great way to check if a company is reputable. If they don't have a rating, or their grade is very low (an F especially), then it's best to avoid them.
Do not allow yourself to be cheated by companies that have not yet succeeded in helping their clients break free from timeshare captivity.
Never begin working with a company without first having everything written down in a legally binding contract. If they try to weasel their way out of using one, that should be an immediate cause for concern.
When evaluating a contract, always be on the lookout for any inconsistencies, as they may point to a scam. If something in the agreement doesn't seem right, take some time to investigate what the true deal is and if it's actually beneficial for you. Another thing to keep in mind is that anything that sounds too good to be true probably is. If someone offers you an amazing deal on a timeshare package or convinces you that you can save money on a particular service, there's a good chance that they are lying and are only trying to get money from you.
The Federal Trade Commission warns people every year that the number one reason for timeshare exit scams is paying upfront fees. In fact, sometimes all it takes for a scammer to wipe out your bank account is these upfront fees. If you're hesitant about an investment opportunity, do some research before making a decision. Read the fine print and make sure everything in the contract lines up with what you agreed to before giving away any money.
Hire a Legitimate Timeshare Exit Company
This website exists because there are so many businesses just like Mexican Timeshare Solutions, and we wanted to make it easier for you to locate extra alternatives. Despite the fact that they practice things like this, it is feasible to discover a reputable timeshare release business with a track record of success in freeing consumers from their contracts.
Some things that can help you tell if a company is reputable and not trying to scam you are as follows:
A high rating with the BBB and very few complaints ( hopefully none at all)
The company has been around for multiple years
An actual office address instead of just a PO box
A website that looks professional
Service contracts written out
Verified Customer Ratings
We only suggest companies that use escrow, so you don't have to pay them until they've successfully helped you get out of your timeshare.
Timeshare exit companies attempt to absolve you of your timeshare contract by talking with the resort on your behalf. Although this may save you money and hassle, many times these negotiation services are very expensive and there is no guarantee they will be able  to help you. Some of them even claim that they can assist you with canceling your timeshare no matter what the case may be. This is not accurate since a variety of issues could prevent you from leaving your contract, no matter how much you pay them.
If you're interested in finding a timeshare exit company that won't scam you, take a look at our homepage. We only suggest companies with high ratings and verified customer reviews. All of the companies on our site have been thoroughly vetted so you can be sure you're getting the best possible service.
While it's not easy to find information on how to get out of a Sunset Group timeshare, it is possible, and you have options. You don't have to go through the process alone — there are people who can help you cancel your contract for a fee.
We would caution against working with Mexican Timeshare Solutions, as they have been known to scam people who are already taken advantage of by Sunset Group. There are other, more reputable companies out there that can help you cancel your timeshare contract.
If you're set on going the DIY route, know that it will likely be a long and difficult process. Be sure to document everything and consult an attorney if you have any questions along the way.
This website exists because there are so many scams in the industry, and we wanted to make it easier for you to locate alternatives.  Despite the fact that Sunset Group timeshare exit scams exist, it is still possible to find a reputable company with a track record of success in freeing consumers from their contracts.
We hope this article has been helpful. If you have any questions or would like help cancelling your Sunset Group timeshares, please don't hesitate to reach out to us. We're happy to help in any way we can.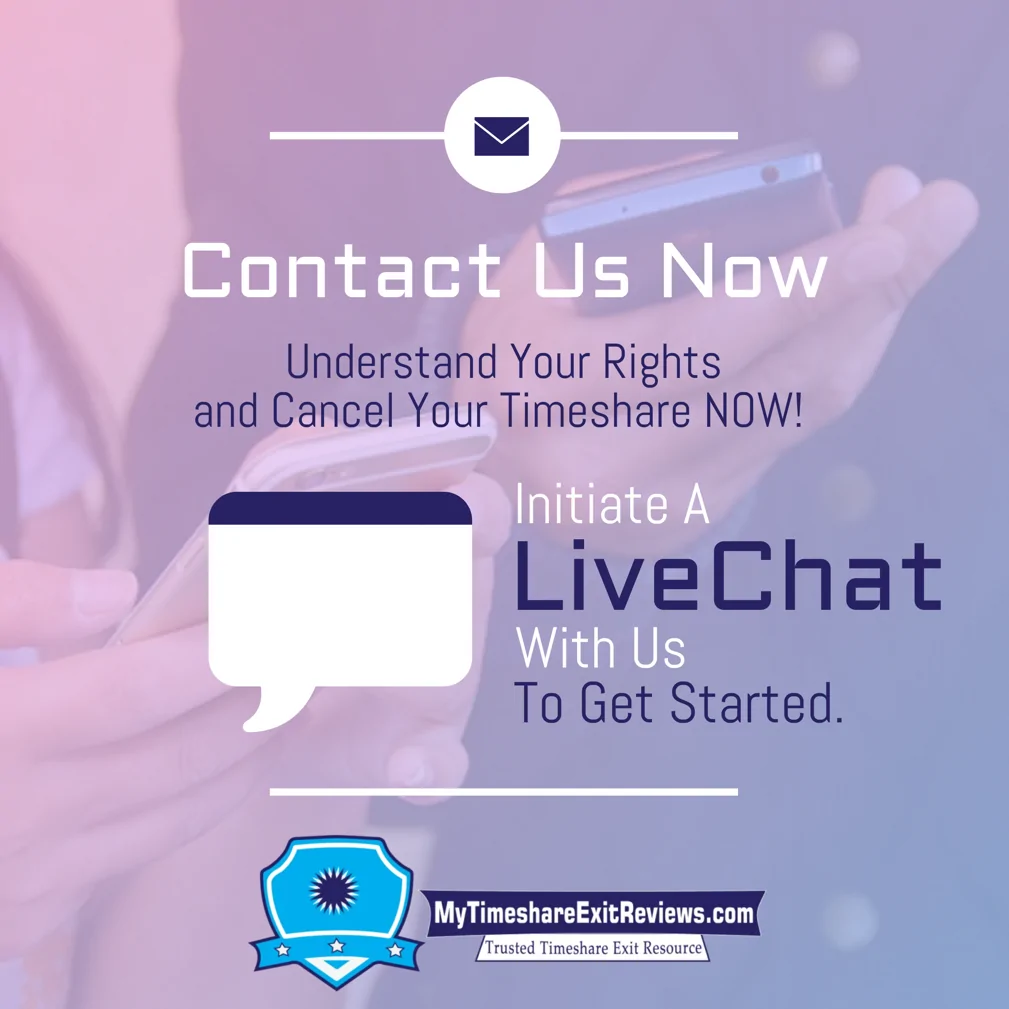 There are no reviews yet. Be the first one to write one.
Free Informational Consultation
By providing my contact information and clicking 'submit', I am giving MyTimeshareExitReviews.com and its partners permission to contact me about this and other future offers using the information provided. This may also include calls and text messages to my wireless telephone numbers. I also consent to use of emails and the use of an automated dialing device and pre-recorded messages. I understand that my permission described overrides my listing on any state or federal 'Do Not Call' list and any prior listing on the 'Do Not Call' lists of our partners. I acknowledge that this consent may only be revoked by email notification to info@mytimeshareexitreviews.com.
FREE Timeshare Exit Guide
Free Timeshare Exit Cost Assessment