Timeshare Defense Attorneys
If you're looking to get out of your timeshare contract, you are probably considering a company like Timeshare Defense Attorneys. Timeshare Defense Attorneys offers a cancellation service to clients who have gone beyond the cancellation period.
When clients are looking to terminate their contract after the cancellation period has expired, they are usually met with hostility. The timeshare industry is incredibly competitive, and the companies that own the property are well aware that the client is trying to get out of the contract. These companies have a number of tactics they use to keep clients from breaking the contract.
This is where companies like Timeshare Defense Attorneys come in. They analyze each case independently to determine what work, if any, can be done on behalf of the client to ensure a smooth termination process. But with only 4 years in business, can they truly deliver on their promises? Let's take a closer look.
Who and What Is Timeshare Defense Attorneys?
Timeshare Defense Attorneys is a fairly new company dedicated to helping owners cancel their timeshare contracts. The company was founded in 2018 by Richard Fonbuena, Esq. owner of Fonbuena Law Firm (d/b/a/ Timeshare Defense Attorneys).
He saw a need for a client-centered approach to ending a timeshare agreement and opened the first location in West Jordan, Utah. Since then, the company has expanded to two additional locations in Arizona and Nevada. All locations offer free consultations to timeshare owners interested in terminating their contracts. And they are now headquartered in Las Vegas, NV.
But makes their services different from other companies? In short, they can review your contract to determine if it's legally enforceable or if it should be voided because of misrepresentations you may have faced. They can also help with the process of cancelling a timeshare so that you can move on with your life. The company goes through careful preparation to then force the developer into litigation, pressuring the developer to defend itself in court. While you can't guarantee an outcome, you can ensure that you're working with a legal team that is aggressive on your behalf.
We can't dismiss the fact that Timeshare Defense Attorneys is a new company. And as we looked into Richard Fonbuena, we confirmed he passed his bar exam in May 2019 according to the Nevada State Bar site. Is this new company along with its young staff capable of delivering on the promises it made? We are not so sure about that yet.
Timeshare Defense Attorneys Website Review
As we took a look at the Timeshare Defense Attorneys' website, we were happy to see that they were transparent about what they do for their clients. This includes a free consultation to assess whether or not a contract can be canceled and whether the company can help with the process.
Timeshare Defense Attorneys first begin with the "Case Assessment" to determine your eligibility for their services. During the call, they may ask a few questions to understand the specifics of your timeshare situation. The next step is "Case Documentation" where you will provide all relevant documents to the Exit Consultant. After reviewing your file, here comes the "Case Proposal" step where they will come back to you with either a proposal to move forward or to let you know that we won't be able to take your case.
We admire that the company is taking the time to verify if they can take on a case or not. We've seen too many greedy companies try to take on all types of cases when they are not qualified to do so. Excellent job here from the TDA team!
Scrolling down the homepage we see that Timeshare Defense Attorneys have been mentioned on various media outlets including CNN, NBC, FOX, and even local news outlets in Arizona and Nevada. But we couldn't find any supporting links or evidence to verify the legitimacy of these claims. Our team would like to point out that more exposure doesn't necessarily mean better services. Or that having lots of media mentions is a reason in itself to hire this company over others. Let's continue since there are many things to consider when selecting a timeshare exit company.
Next, we found that Timeshare Defense Attorneys offer a "fixed fee" for their services. If this is true, then in that case this is a positive sign. Most timeshare exit companies will charge an initial price, only to ask for more money further in the process. This typically happens with timeshare exit companies that outsource work with other companies or law firms. In the case of Timeshare Defense Attorneys, it looks like they are all in-house. This makes it much more convenient for the client since the point of contact will be with the company throughout the process rather than one law firm and then another.
When an exit company outsources the work to lawyers outside of its company, it can be risky. The lawyer that the exit company outsourced the work to could stop working on the case or fail in its pursuit to get the owner out of the timeshare. Most outside lawyers don't care about your case because they weren't the ones that signed you up. If your case is too difficult, they'll just stop working on it because it doesn't reflect badly on them.
Timeshare Defense Attorneys appears to do most of the work in-house, but the disclaimer on their website says otherwise:
"Timeshare Defense Attorneys has contractual agreements with licensed lawyers throughout its network that specialize in timeshare and consumer protection law."
It sounds like they are outsourcing some of these cases to outside lawyers as well. This is a slippery slope and something you should keep in mind when hiring any timeshare exit company.
We do see that they offer a "100% Client Satisfaction Guarantee" which translates to a 100% Money-Back Guarantee. While this is still a positive sign we would prefer to see an escrow payment option. That is because a "guarantee" still means you have to pay money up-front to the exit company. Regardless of its claims of a money-back guarantee! With escrow, it eliminates all up-front fees paid to the exit company. Meaning that you protect yourself from all angles by not paying them any money up-front in case they don't deliver on their promise. Unfortunately, we don't see any mention of escrow payment anywhere on the Timeshare Defense Attorneys website.
Continuing our review, we headed over to the Timeshare Defense Attorneys FAQ page. Here our team came across several commonly asked questions timeshare owners have, with answers from the Timeshare Defense Attorneys themselves. Most answers seem accurate, which is a plus. But when we saw their estimated time of cancelling ran 3 – 36 months, this seemed substantially longer than your average timeshare cancellation. Could this be because the company does not handle every case internally? Or does the young timeshare exit staff require more time than most companies? We will keep digging and bring you more updates as we discover more regarding this company.
For now, we will state that while at first glance there appears to be some legitimate information here, the somewhat lengthy timeline for closing is quite concerning to us. Especially considering that there is no escrow payment option and you must pay your fees up-front. This is not an ideal scenario for any timeshare owner considering bankruptcy or relinquishment services.
Timeshare Defense Attorney's Cost
Timeshare Defense Attorneys claim to offer a "flat fee" but this fee seems to vary for each case. This is normal since fees are typically based on the complexity of the situation. But this verbiage can be misleading for interested timeshare owners.
What they mean by a flat fee is that the price they give you will remain consistent throughout the cancellation process. This is important to consider since some companies can charge additional fees if the case suddenly becomes "more challenging" than they anticipated.
For example, if an agent cannot locate a recorded deed to your property this could increase their workload and thus increase the fee they charge you. While these fees may be justifiable in some cases, it's never a good idea to be charged extra due to no fault of your own. This is especially problematic considering the range of fees charged for completing a timeshare cancellation.
Timeshare Defense Attorney's Online Reputation
There are not a lot of online reviews of Timeshare Defense Attorneys so we have to depend on the small selection that is available for our intel. We do like what we see for the most part but there are some important red flags we should consider when evaluating this company's performance.
For one, there is not much information about their actual track record with customers and there is nothing on their website to reference other than reviews that already exist from Google. We were impressed to see they have a 4.6/5 – star rating out of 75 Google Reviews. This is obviously a good sign but it is important to consider the quality of the reviews themselves in order to determine whether or not they are credible. If the reviews are all concentrated on 1 source, it can also be challenging to evaluate them for accuracy.
Moving over to the Timeshare Defense Attorney's BBB page it was comforting to see at least the "A-" rating plus the 5/5-stars. But it was rather disappointing to find only 1 customer review in 3 years, and 3 complaints in the last 12 months. Not very comforting to find a company that has more complaints than they do reviews.
This immediately raises our suspicions and makes us question how trustworthy the company is. On Facebook, they seem to have a decent community buzz with 661 likes but there are 0 reviews. Additionally, we looked at Yelp and Trustpilot, only to find they had no reviews there either. It is difficult to evaluate a company with a small online reputation, but this can be expected from a company that's only 4 years old. Because of this, we recommend taking a closer look at their company before working with them.
There are a few things to consider when assessing whether or not to work with a timeshare exit company. First, you want to be sure that the company has a good reputation with clients and within the industry itself. This means making sure that they have positive reviews and ratings on platforms like Google, Yelp, Facebook, etc. Look for positive reviews and also negative ones as this will give you a good sense of what the company does and does not do well.
Unfortunately, we did not have much to go on with Timeshare Defense Attorneys. We only had a handful of online reviews and a few complaints posted on the Better Business Bureau website. Our team found the length of their cancellation window to be too long and the fees they charge up-front concerning. For these reasons we, unfortunately, do not recommend working with this company.
Our team recommends working with trustworthy timeshare exit companies that offer an escrow option, so you pay no up-front fees until your timeshare contract is cancelled.  Read over our website and fill out the form on the right or contact us through Live Chat for a free personalized consultation.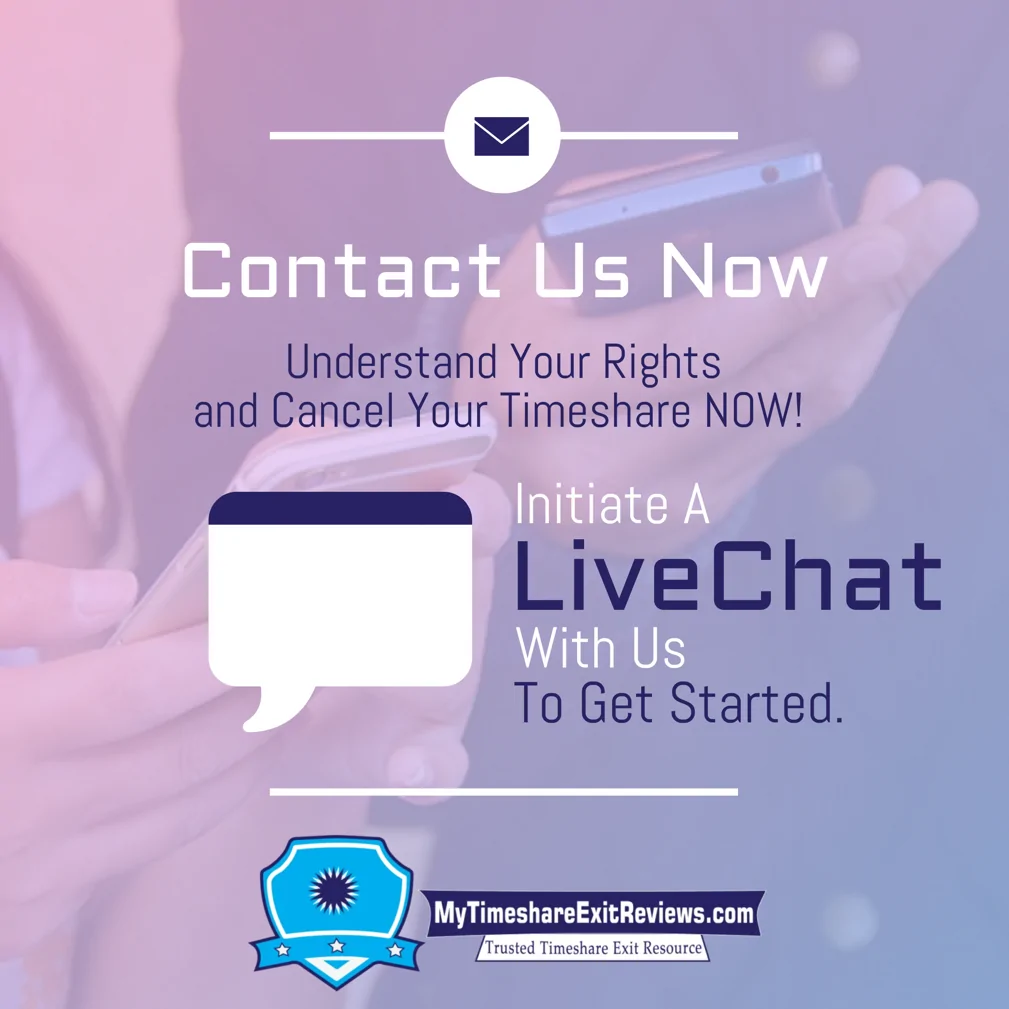 There are no reviews yet. Be the first one to write one.
Free Informational Consultation
By providing my contact information and clicking 'submit', I am giving MyTimeshareExitReviews.com and its partners permission to contact me about this and other future offers using the information provided. This may also include calls and text messages to my wireless telephone numbers. I also consent to use of emails and the use of an automated dialing device and pre-recorded messages. I understand that my permission described overrides my listing on any state or federal 'Do Not Call' list and any prior listing on the 'Do Not Call' lists of our partners. I acknowledge that this consent may only be revoked by email notification to info@mytimeshareexitreviews.com.
FREE Timeshare Exit Guide
Mexican Timeshare Solutions Cost
Free Timeshare Exit Cost Assessment